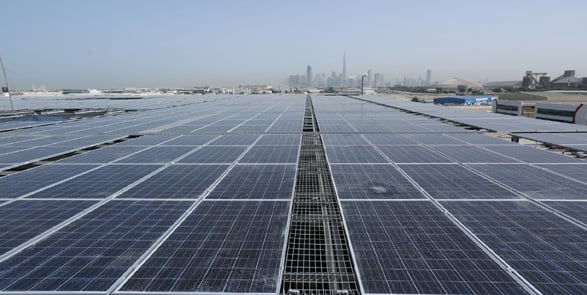 Emirates Airlines has installed a 1MW rooftop array in Dubai under the emirate's Shams Dubai net metering scheme.
The system has been installed on a car park roof at the airline's engine maintenance centre.
The net metering policy allows distributed solar assets to be connected to the grid for use by the state-owned monopoly utility, Dubai Electricity and Water Authority (DEWA).
Dubai is also building a 5GW utility-scale solar park as part of its renewable energy rollout. The 200MW second phase is under development and the tender for the 800MW third phase is underway.