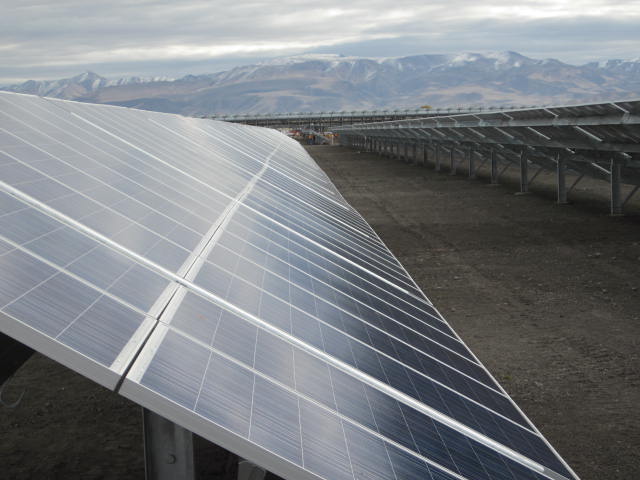 Enel Green Power México (EGPM), a subsidiary of Italian power giant Enel, has broken ground on the largest solar PV plant under construction in Latin America standing at 754MW in North Mexico.
Enel will invest US$650 million in the building stage of Villanueva project in Viesca, Coahuila State, which is divided into two separate sections of 427MW and 327MW. Combined, the two plants will generate around 1,700GWh per year, to power the equivalent of 1.3 million Mexican households.
Commissioning is expected in the second half of 2018.
Enel won the projects in March last year through Mexico's first energy tender since its major energy reform, known as Reforma Energética.
The firm was awarded 15-year supply contracts and 20-year clean energy certificate contracts for 992MW of solar. The remaining 238MW is for the Don José PV project.
Paolo Romanacci, Enel's head of renewable energies for Central America, said: "Mexico is a key country for Enel and we look forward to contributing further to the country's growing electricity sector with the clean energy generated by Villanueva and the 530MW of solar and wind projects we have under execution."
Enel is also working on other major Latin America projects including 300MW and 264MW solar PV plants in Brazil.
Mexico is set to hit between 30-40GW of solar PV installations by 2040 under various scenarios projected by the International Energy Agency (IEA).