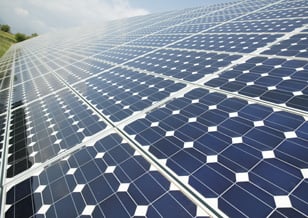 Enel, through its subsidiary Enel Green Power North America (EGP-NA), has started operations of its 150MW Aurora PV plant in Minnesota.
The Aurora installation stands as Enel's largest PV facility in its North American portfolio.
Rafael Gonzalez, head of Enel Green Power North America, said: "The completion of Aurora is another major milestone in our continued strong growth in the US. We are proud to be a part of growing Minnesota's energy economy through maximising the utility-scale distributed solar model.
"This model, which we have implemented through the Aurora solar plant, consists of the installation of multiple small-scale solar sites to supply green energy to communities across the state, and furthers our 'open power' approach to open energy access to more people, new technologies and new uses. The innovative design of Aurora highlights how renewables can provide both sustainable, reliable energy to communities while delivering significant environmental benefits and economic value."
The Aurora solar park, which is owned by EGP-NA subsidiary Aurora Distributed Solar, is comprised of 16 solar projects located across Minnesota. The solar park can generate approximately 210 million kWh annually — equivalent to the energy consumption needs of over 17,000 homes in the US.
The investment involved in the construction of Aurora amounted to approximately US$290 million. The solar park will sell its energy under a long-term power purchase agreement with utility Xcel Energy. With the completion of Aurora, EGP-NA's total installed capacity in Minnesota is tabbed at 380MW.
Aurora is EGP-NA's third PV solar project built in the US, joining existing solar facilities in Stillwater, Nevada and Sheldon Springs, Vermont.