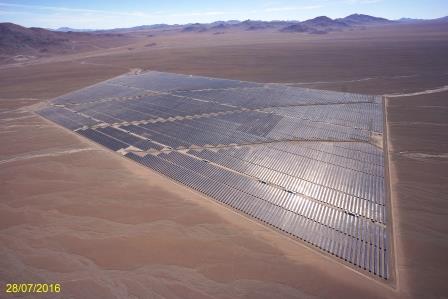 Enel Green Power Chile, a subsidiary of Italian utility Enel, has completed the 97MW Carrera Pinto solar PV plant in Chile.
The US$180 million plant, financed by Enel and located 60 kilometres from the city of Copiapó in the Atacama Region of Chile, can generate more than 260GWh of electricity per year. It is also connected to Chile's central grid Sistema Interconectado Central (SIC).
Enel already operates 76MW of projects in the Atacama region.
Chile's largest ever power auction this week saw wind dominate with solar taking at least 6% of the capacity and one PV project achieving a record low price.