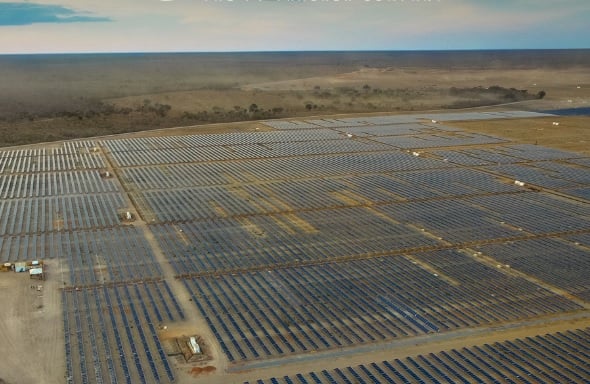 Enel Green Power España has started construction on three PV projects with an overall capacity of 127MW in the municipality of Logrosán, near Cáceres in Spain.
These three plants stand as Enel's first PV plants in the Extremadura region. The three installations, Baylio, Dehesa de los Guadalupes and Furatena, will feature a total investment of approximately US$113.9 million. Each plant will have an installed capacity of 42MW.
Antonio Cammisecra, head of Enel Green Power, said: "The start of construction of our first solar parks in Extremadura represents an important milestone for our group and the country itself as we continue to expand our PV footprint into new areas of the important Spanish market while helping the country to achieve its renewable goals.
"These projects are the latest examples of our commitment to further diversify the Spanish generation mix by leveraging on the wealth of solar resources in the region, where we are also determined to bring our global technological expertise, and initiatives aimed at boosting the sustainability of our construction site."
The three projects will be comprised of around 372,000 PV module and are set to be completed and operational by the end of 2019. Once operational, the three sites will be able to generate more than 240 GWh annually, avoiding the emission of around 120,000 tonnes of CO2 per year.
The three facilities are part of the seven PV projects for a total capacity of 339MW that was awarded to EGPE following the July 2017 renewable tender in the country. In addition, Spain's renewable tender in May 2017 awarded Enel with wind projects with a combined capacity of 540MW.
Together, this 879MW of wind and solar awarded in these last two tenders will involve a total investment of over US$1.03 billion by 2020, and will increase EGPE's current portfolio by 52.4%.