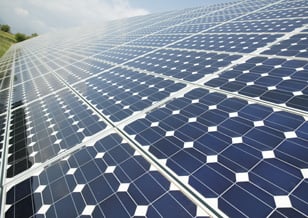 Enel Green Power Brasil Participações (EGPB), a subsidiary of Italian power giant Enel, has begun operations at its 103MW Horizonte solar park, in the municipality of Tabocas do Brejo Velho, in the north-eastern state of Bahia, Brazil.
Enel invested approximately US$110 million in the construction of Horizonte and was also supported by long-term financing provided by local bank Banco do Nordeste (BNB).
The solar park has a 20-year power purchase agreement (PPA) with the Brazilian Chamber of Commercialisation of Electric Energy (Câmara de Comercialização da Energia Elétrica, CCEE). It is comprised of almost 330,000 solar panels and will be able to produce more than 220GWh per year once fully operational.
Enel has also introduced 'creative workshops' for communities living close to the plant to learn about manufacturing of furniture from recycled materials used in construction works.
"The entry into service of Horizonte marks a new milestone for the Group's presence in the Brazilian solar market, where in just over eight months we added four projects for a total capacity of 807MW, which include South America's largest PV facility currently in operation, Nova Olinda," said Antonio Cammisecra, head of Enel Green Power.
In the state of Bahia, EGPB already operates 706MW of wind capacity and 515MW of solar capacity, which include, in addition to Horizonte, the 254MW Ituverava and the 158MW Lapa solar parks.
In Brazil, the Enel Group, through its subsidiaries EGPB and Enel Brasil, has a total installed renewable capacity of nearly 2.9GW, of which 842MW is from wind power, 819MW is from solar PV and 1,270MW from hydro. The company has also been recently awarded contracts for a total renewable capacity of over 1GW in the A-4 and A-6 Brazilian tenders.