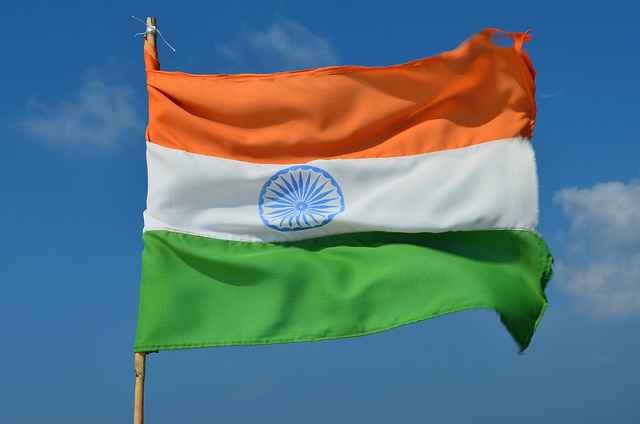 Energy storage is to be included in India's state-run solar energy tenders for the first time under plans to help smoother integration of renewables into the grid.
The Solar Energy Corporation of India (SECI), a state-owned entity helping to drive the India's National Solar Mission (NSM), will float a tender for PV capacity within the 750MW Ananthapurama Solar Park in the Kadapa district of Andhra Pradesh including energy storage capacity, a SECI spokesman has confirmed to PV Tech.
The spokesman said the project is still in a "nascent state" so he was unable to provide detail on the capacity or duration of battery energy storage being tendered, and said it would not apply to all 750MW of solar within the park.
However, a report from Indian news outlet Economic Times said that every bidder for solar capacity in the park for this tender will have to include a small storage system beside its PV plant, coming to a combined total of 100MW storage capacity.
Many industry commentators see grid stability as a major potential bottleneck for Indian PV in the coming years. While energy storage can offer beneficial services such as grid-balancing, the installation of energy storage at this stage is likely to drive up the electricity tariffs.
Last month, PV Tech's sister site Energy Storage News reported that one of India's largest solar developers ACME Clean Tech Solutions said it believed that its strong track record in PV installations would set it in good stead to pioneer solar-plus-energy storage solutions across the country, in what it claims is an opportune moment to start pilot projects.
At the time, Samir Sharan, chief executive of the ACME group said combining solar and its lithium-ion energy storage systems would help his company to deliver significantly cheaper costs of electricity, however, the prices would vary from state to state within India.
However, Sharan said the Indian storage market is evolving and has a long way to go before it matures and can offer the right opportunities.
The SECI spokesman also said that the organisation will also be releasing another tender for a 2MW grid-connected PV plant in Andhra Pradesh in the next two days.
In related news, this week Indian energy minister Piyush Goyal announced that the Central government has completed electrification work in nearly one-third of India's 18,452 unelectrified villages since the NDA government came to power. The government aims to provide power to all 18,452 villages by May 1, 2018 as part of its plan to bring power to all.