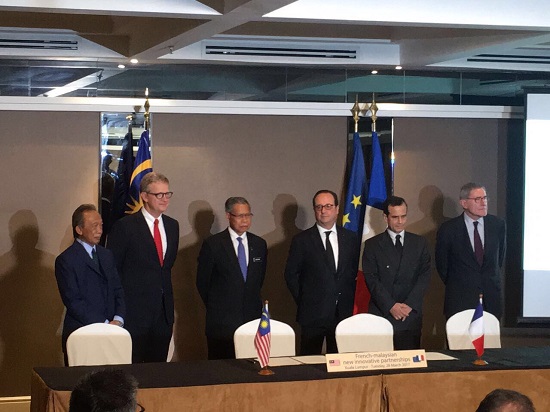 French energy group ENGIE has signed a partnership agreement with Sime Darby, a Malaysian multinational for the co-development of solar and integrated facilities management services.
Malaysia is one of France's major economic partners in Southeast Asia.
"We are pleased to form this strategic partnership with Sime Darby, a most respected and successful multinational corporation with a strong local foothold. Our aligned vision on sustainability and performance offers many opportunities to combine our strengths to positively impact the lives of our many stakeholders," said Didier Holleaux, executive vice president of ENGIE.
ENGIE and Sime Darby will be providing low-cost solar PV, aiding Malaysia in its renewable energy goals. The country has a target to procure 2GW of clean energy by 2020 – 10% of its overall energy mix, 3.5GW by 2030 (13%) and 11.5GW by 2050 (34%).
"Our partnership will pave the way for greater collaboration in the solar and integrated facilities management space. With a combination of technical expertise and a deep understanding of the Malaysian market, we believe this partnership will enable us to significantly expand into these sectors," said Tan Sri Data Mohd Bakke Salleh, president and group chief executive of Sime Darby.
In other ENGIE news, the company announced earlier this month that it has issued its second green bond, worth approximately US$1.6 billion