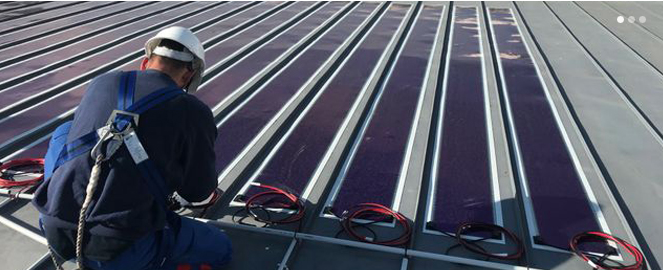 ENGIE North America has purchased EPC company Conti Corporation and its affiliates Indicon Corporation, Ion Electric, and McGilvray Mechanical. Conti, Ion, and McGilvray offer construction services that include designing, building, fabrication, installation, training, and maintenance, with Conti boasting a PV project pipeline of 1GW.
The other affiliate, Indicon, is an industrial controls integrator, with complete design, engineering, and control panel fabrication capabilities. Conti, Indicon, Ion and McGilvray will be incorporated into the ENGIE Services North America team within ENGIE North America, overseeing Energy Services, Contracting and Facility Management businesses. Financial details of the acquisition were not disclosed.
Franck Bruel, Engie's executive vice president, supervising the UK, Latin America, and North America Business Unit, said: "We are excited to welcome the more than 2,000 new colleagues from the Conti teams to ENGIE as they will be a great addition to our portfolio of businesses and skillsets. Together, we will be able to enlarge the range of services we offer and to both broaden and deepen our geographic reach in North America.
"Equally, we look forward to welcoming the customers of Conti, Ion, McGilvray, and Indicon to our group of valued clients in North America with whom we have more than 55,000 projects, expanding our shared potential to implement leading-edge, comprehensive solutions that will lead the zero-carbon transition in the energy industry."
Conti CEO and president Paul Duhaime added: "Our team has built a leading energy services organization across the US and Canada since 1969. Over the past 50 years, we have organically grown the business through strong customer relationships and excellent customer service, while increasing our industry expertise in a range of capabilities – including everything from traditional construction services to becoming a national leader in renewable energy installation. We believe the business is well-positioned for future growth under ENGIE."