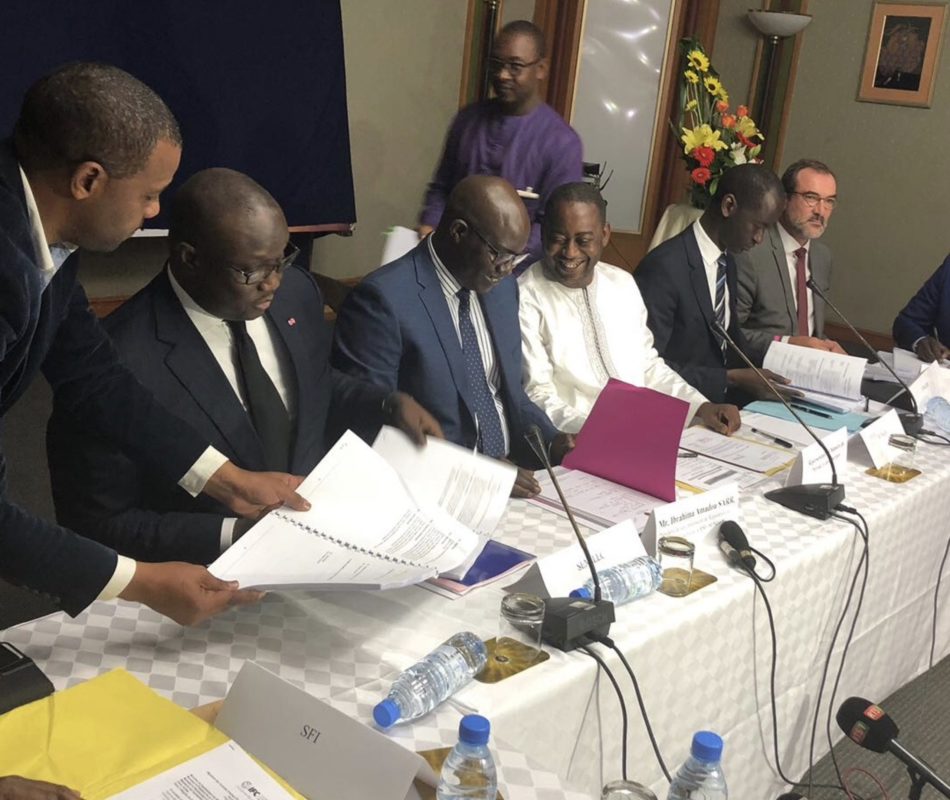 French energy giant ENGIE has signed power purchase agreements for two solar power plants in Senegal.
The projects, with a combined capacity of 60MW, were developed as part of the International Finance Corporation's Scaling Solar Programme. ENGIE will be responsible for the construction and operation of the plants in Kahone and Kaël.
"This long-term public-private partnership with Senegalese Authorities and Senelec is the first independent power producer (IPP) project of ENGIE in the country," said Philippe Miquel, head of ENGIE Western & Central Africa. "We have been able to capitalize on our experience of developing and operating renewable energy projects in Africa – in particular in Senegal."
The country agreed to develop a total of 200MW of solar under the Scaling Solar programme in February 2016.
Yoven Moorooven, CEO of ENGIE Africa added: "ENGIE has been committed to developing and implementing solutions that meet Africa's economic and social needs for decades. The signing of the power purchase agreement demonstrates that our commitment to the region is ongoing. Our focus is now on the future and on finalising the projects in Kahone and Kaël, ensuring that Senegal has access to sustainable energy for the foreseeable future."