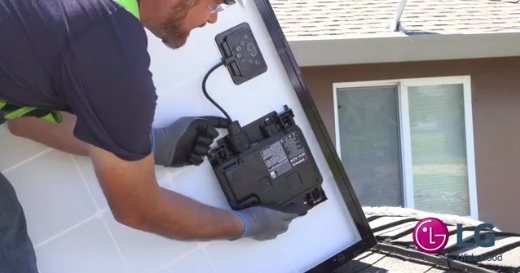 Solar microinverter supplier Enphase Energy has opened its first R&D centre in Bangalore, India, in order to support its expansion into India's rapidly growing PV market.
Back in September, Enphase partnered with one of the largest Indian manufacturers Waaree Energies to produce an AC solar module for the Indian PV market. This followed its expansion into India with the addition of Sun-AP Ecopower and Redington as two new distribution partners and the building of a new presence in the city of Chennai.
The new R&D centre will provide employment opportunities for engineering, operations, marketing, sales, and customer support personnel.
Badri Kothandaraman, president and CEO of Enphase Energy, said: "The abundant engineering and technology talent in India not only fits well with Enphase's core of product innovation, but also helps us in operational excellence to achieve our 30-20-10 financial operating model. We are bullish about the region's growth potential due to its ever-increasing demand for clean energy, and look forward to working with our customers, partners and module manufacturers to deliver innovative solutions."
Enphase inverters in 1MW India rooftop plant
In related news, Enphase's installation partner RenXSol Ecotech has installed Enphase microinverters in a 1MW solar plant near Bangalore, which is Enphase's largest installation in the Asia-Pacific region and one of its largest globally.
The system occupies 67,000 square feet over six rooftops in multiple orientations to power a large, fast-moving consumer goods (FMCG) company.
It uses 2,858 Enphase Energy microinverters, and is expected to provide more than 15,000MWh of clean power annually to the FMCG company's cold storage, packaging, baking, and pickling units. The facility is used by farmers within a 250-kilometre radius to process, package and sell their produce.
Bangalore-based developer and EPC firm RenXSol Ecotech is due to commission the system in December 2017.
"We are seeing a solid uptake of Enphase technology in India, driven by the power purchase agreement (PPA) model," said Nathan Dunn, managing director of Enphase Asia-Pacific. "Enphase thrives in PPA-driven markets due to our unmatched reliability, as well as leading intelligence and control capabilities for commercial and industrial asset managers."