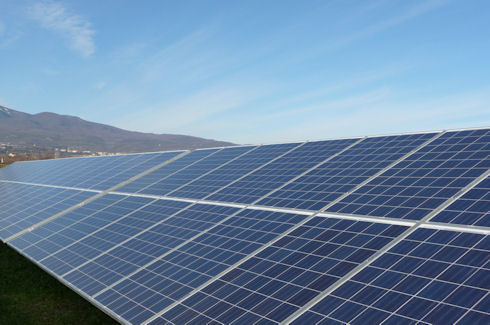 Singapore-based renewable energy developer and investor Equis has commissioned a 132.5MW solar project, which it claims is Southeast Asia's largest PV plant, in Cadiz City, Negros Occidental, the Philippines.
Helios Solar Energy Corporation, a joint venture between Gregorio Araneta and solar IPP Soleq developed the project, which is expected to supply power to the equivalent 167,526 homes with 188,500MWh of renewable energy and is eligible for the Philippines government feed-in tariff scheme
David Russell, Equis chief executive, said: "Equis is excited to deliver another first for Asia and the Philippines. As we expand into our target markets, we increase our ability to bring costs down for consumers whilst advancing the efficiency and reliability of renewable energy in markets reliant upon imported fossil fuels."
The Cadiz Project brings Equis' operating renewable energy portfolio in the Philippines to four projects totalling 236.5MW capacity, having completed a 20MW solar project in Currimao in February 2016, a 30MW solar project in Leyte in April 2015 and a 54MW wind project in Rizal in June last year.
The project is particularly significant in the Philipinnes solar story given that the country installed a total of just 122MW of grid-connected solar PV in 2015, taking its tally to 144MW, up from 22MW the previous year, according to the latest figures from the Philippines Department of Energy (DOE) released in February.
In other Philippines news, German firm Aleo Solar has supplied 76,000 German-manufactured monocrystalline modules for the 22MW Sepalco solar project on the central Philippine island of Leyte.
The park will be connected to the grid this month. It was built by SAS Sunrise, a subsidiary of Sino-American Silicon Products (SAS). The Sepalco project is forecast to provide a yield of around 71GWh per year.
An Aleo Solar statement said: "In the Philippines, often affected by typhoons, the robust aleo modules are particularly suitable. The 50mm thick frame is extremely rigid with a load capacity of 5,400 Pascal to keep the premium modules in place in even the harshest conditions."