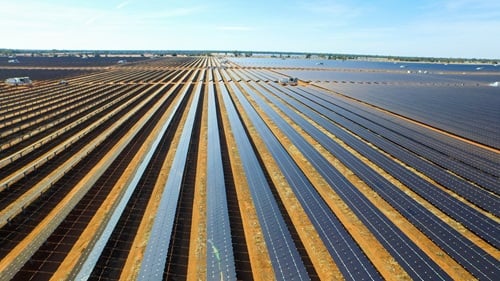 Singapore-based renewable energy firm Equis Energy is to build a 1GW solar project in Queensland that would be the largest in Australia.
The Western Downs Regional Council has approved the AU$1.5 billion (US$1.19 billion) plans for the installation located 21 kilometres south-west of the Wandoan township. The Wandoan South Solar Project will cover 1,424 hectares of land and is expected to create up to 600 jobs across three stages of development.
Western Downs Regional Council Mayor Paul McVeigh said: "Equis has expressed their desire to be proactive in their consultation with neighbours of this project site, and that aligns with the business model we are promoting for renewable energy projects. The timeframe in which Council has processed this application highlights the message we are open for business, and I think it is important to reiterate that although our approval process is rigorous, it is efficient."
Equis is currently in the process of restructuring and has a range of investors interested in acquiring its full renewable energy assets.
A 1GW solar park development was at or near full completion in Kurnool, India, last month.