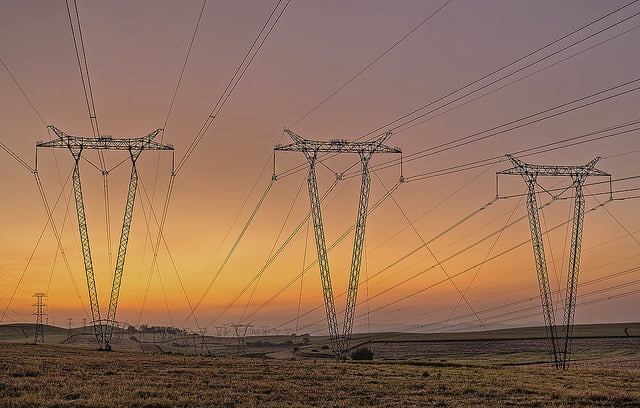 Eskom may face legal action over its delay to fulfil power purchase agreements (PPAs) for renewable projects, the South African renewable Energy Council (Sarec) has said.
The country's state utility Eskom announced back in August that it would no longer sign PPAs with IPPs under the government's procurement programme (REIPPPP), citing strain on the grid caused by renewables' variable generation.
However, the decision has left the renewable energy sector in a R50 billion (US$3.63 billion) limbo alongside 15,000 possible jobs, according to Sarec chairperson Brenda Martin.
Talking to local outlet Fin 24, Martin said Eskom is not giving the support needed to the country's promising renewables sector.
"[This] is ludicrous when considering our current economic climate. All political sentiment suggests that there is full support for this to happen, so we really are confused about why is it that Eskom is just digging its heels in," she said.
In the same interview, Sarec director Mark Pickering insinuated that the utility was "hoarding cash" for its nuclear agenda. 2.2GW of preferred bidders are still yet to procure in Round 4 of the programme, and could be further undermined by Eskom's staunch support for Department of Energy proposals to procure 9.6GW of nuclear energy.
The combination of pushing nuclear and refusing to purchase renewable power from IPPs has left Sarec no choice but to redress the issue.
"We have the option of talking to the government or we have the option of going to the courts," Pickering said.
Eskom still contends however that the reasons for the delay are to do with financing and logistics.
"The ongoing growth in power purchase agreements with independent power producers should be rolled out at a scale and pace that the country can afford," Eskom told PV Tech last month. "Furthermore, we need to engage a new thought process on how to fund the Independent Power Producers (IPPs) Bid Windows 1 to 3.5 instead of unfairly passing the cost through to the consumer."