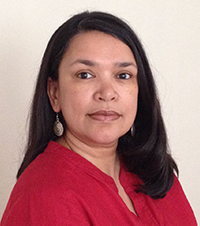 South African utility Eskom is defying the 'injunction' of president Jacob Zuma by attempting to negotiate tariffs with preferred bidders as opposed to signing existing PPAs outright, according to the South African Renewable Energy Council (SAREC).
In a statement issued today, SAREC insists that Eskom will "drag its feet wherever possible to resist signing outstanding power purchase agreements with renewable producers."
Last week, Zuma stated that the utility would indeed sign the outstanding PPAs during his state of the nation address, which many thought was putting essential pressure on Eskom to follow suit.
However, SAREC says that Eskom has yet to issue any updated budget quotes for projects in the fourth procurement round, leaving the projects in the same state of impasse as before. Eskom has released pricing estimates, but there is still no progress on when projects will be officially signed off.
Eskom told PV Tech that it would comply with the president's address, if the outstanding PPAs were cheap enough. "We have signed 64 of them and will continue to sign. However, the ones that are outside of our ability to pay for, those ones we will continue to try to negotiate," said utility spokesman Khulu Phasiwe.
This outlook did not wash well with SAREC.
"As a national utility Eskom is not a policy-maker and has no legal authority to negotiate tariffs with preferred bidders," the organisation said in a statement. "SAREC's legal opinion from senior counsel has already indicated that ministerial determinations are binding on Eskom and the utility has no discretion to impose further conditions on preferred bidders or to negotiate tariffs following a completed competitive tender process."
"Despite the president's injunction, Eskom has yet to issue a single IPP with an updated Budget Quote. Eskom managers report that the Eskom board and interim CEO have yet to approve the formal issuance of these quoted," said Brenda Martin, chair of SAREC.
"Of even more concern, are emerging reports that budget quotes may only be approved if the cost of connection is significantly increased (in one case, doubled) compared to the original quotes and, of even greater concern, on condition that renewable tariffs are capped at R62 cents/kWh [US$0.047]."
Eskom has yet to indicate when it will comply with Zuma's statement and sign the outstanding PPAs.
At stake is the entry of R58 billion (US$4.4 billion) into South Africa's economy and the creation of 13,000 jobs, according to SAREC, who added that this cannot afford to be suspended any longer.