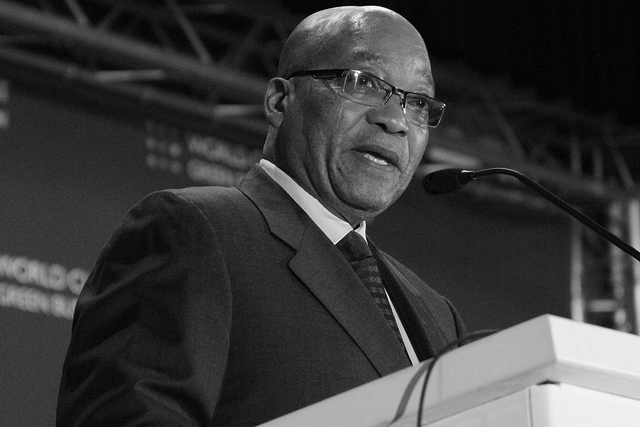 Jacob Zuma, the South African president, announced on Thursday that the country's biggest utility Eskom will indeed sign the outstanding PPAs won in the fourth round of the successful Renewable Energy Independent Power Producer Procurement Programme (REIPPPP).
Backlash had abounded once Eskom refused to sign any more renewable energy PPAs with IPPs under the programme back in late July. The utility initially told PV Tech that its reason for defaulting on the projects won were because all the variable generation integration was putting a strain on the grid. This did not sit well with the clean energy industry; with the South Africa Renewable Energy Council (Sarec) threatening legal action over the refusal, despite Eskom remaining bullish and citing overcapacity.
However, during his State of the Nation Address yesterday, Zuma said renewable energy formed an important part of the country's energy mix. He also emphasised that the government would remain committed to signing PPAs with IPPs for all forms of energy, including coal and gas.
"Eskom will sign the outstanding power purchase agreements for renewable energy in line with the procured rounds," he confirmed.
Clean energy advocates are hoping the president's announcement will put an end to the impasse which had left 26 preferred bidders across a range of technologies renewable projects suspended in limbo. For their part, Sarec and SAPVIA were both pleased with the address.
"We now hope that Eskom heeds the President's commitment to finalise these agreements and the Minister moves ahead with the announcement of the expedited round," SAPVIA chairperson Davin Chown said.
Sarec chairperson Brenda Martin added: "We trust that there will now be rapid movement to resolve the impasse in line with the President's directive."