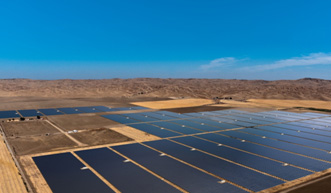 Japanese renewable energy developer Eurus Energy has completed a new PV project in Hyogo Prefecture, Japan.
A completion ceremony for the 10.5MW project, located near Awaji City, was held on 1 June with the mayor of Awaji City, construction officials and local officials.
The 10.5MW project was constructed on around 23 hectares of land which were previously designated for a sediment collection business in Ogura, Awaji City. The installation features 51,000 Kyocera PV modules and will stand as Eurus Energy's second solar installation on Awaji Island.
The installation, which has been in commercial operation since 19 May, is expected to generate enough energy to power about 4,000 homes — the equivalent to about 20% of the total households in Awaji City.