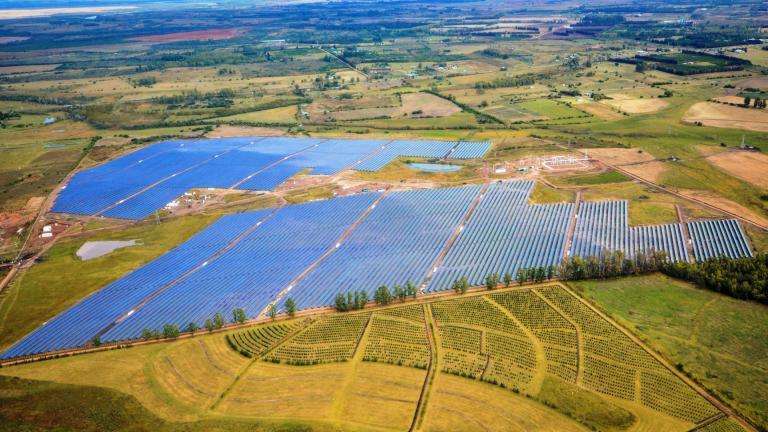 Developers including Italy's Enel Green Power and Saudi Arabia's ACWA Power and Abdul Latif Jameel (ALJ) have pulled out of the running for the upcoming 350MW solar tender in Abu Dhabi.
ALJ told Abu Dhabi-based newspaper The National, that it was concerned that aggressive bidding would see prices plummet to new lows.
This may be surprising given that such companies have a history of aggressive bidding themselves, without shying away from low prices. Indeed, ACWA Power and Spain-based TSK set a new benchmark at US$0.0584/kWh in Dubai last year for the 200MW second phase of the Mohammed bin Rashid Al Maktoum solar park.
The latest solar tender for that project saw a bid of US$0.0396/kWh by ACWA Power; which was narrowly beaten out by JinkoSolar's US$0.0369/kWh bid. But in fact it was Fotowatio Renewable Ventures (FRV), who was bought by ALJ in April 2015, that offered the lowest tariff at US$0.029/kWh, almost halving the winning bid from the previous 200MW round.
Also in April, Enel bid US$0.035/kWh in Mexico for 1,000MW of projects that would have held the record for lowest bid, had it not been for the aforementioned Dubai tender.
The present tender for the 350MW Sweihan project has raised expectations considering the prices of preceding rounds; with many speculating that the tender issued by the Abu Dhabi Water and Electricity Authority (DEWA) will either replicate or beat the Dubai price.
It was this speculation that purportedly caused some companies to retreat from the bidding and exercise caution that could be seen as out of character.
"Some regional developers now have a good exposure to the region and it may simply be a case of having more than enough to take care of within their own portfolios," Michelle T Davies, head of clean energy and sustainability at law firm Eversheds, told PV Tech. "There could also be a limit to what additional exposure they can have at this pricing. It could also be that investment capacity is being maintained for future markets such as Saudi Arabia. ACWA and ALJ are also in for some very low pricing in Jordan. It could just be a question of them having enough on their plate at the moment."
Mohammed Atif, the Middle East and Africa regional manager for DNV GL, an energy consultancy, said told The National that companies simply may not want to place all eggs in one basket. "A number of the 'usual suspects' may be looking to diversify their strategy to maintain a balanced investment portfolio."
ALJ is reportedly sitting this one out to focus on the rest of its portfolio. "Abdul Latif Jameel Energy did not proceed with a bid at this time having considered the pre-qualification criteria and in light of the large megawatt projects that we are currently managing around the world," said Roberto de Diego Arozamena, ALJ Energy's CEO, told The National. "We continue to be interested in energy projects in the UAE and fully support the renewable energy ambitions of the region."
This unusual shying away by some of the biggest players in the Middle East could be an opportune moment to diversify market participation and competition. The potential to deliver new projects – and not just receive participation from successful bidders – could mean a more viable long-term success for the region.