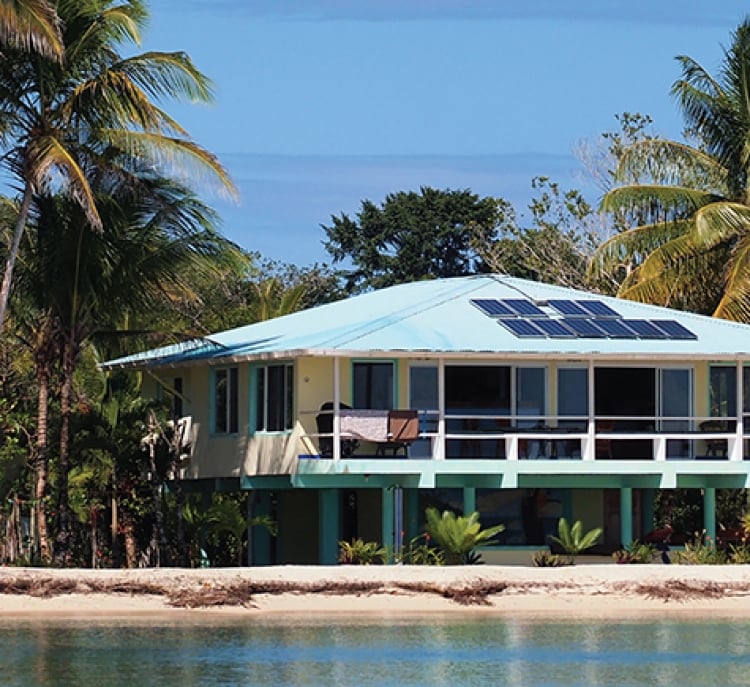 Fiji has become the first emerging market to issue a green bond, according to the World Bank.
Specifically, Fiji's Reserve Bank, with the support of the World Bank and the IFC, has issued a sovereign green bond, raising 100 million Fijian dollars (US$50 million) to support climate change mitigation and adaption.
As well as using the proceeds to build resilience against the impacts of climate change, Fiji will also use them to support its target of reaching 100% renewable energy by 2030.
The World Bank noted that Fiji is highly vulnerable to the effects of climate change. Nearly 20% of the population in the Pacific Islands are under threat of being displaced in the future.
Fijian prime minister and president of COP23 Frank Bainimarama said: "I have made access to climate finance a key pillar of our upcoming COP23 Presidency, and we are proud to set an example to other climate-vulnerable nations by issuing this green bond to fund our work to boost climate resilience across Fiji. By issuing the first emerging country green bond, we are also sending a clear signal to other nations that we can be creative and innovative in mobilizing funds and create win-win outcomes for countries and investors in adapting to the serious effects of climate change."
Over the summer, Manila-based bank, the Asian Development Bank (ADB) announced it would be partnering with governments, communities and the private sector to support clean energy projects in the Pacific region.