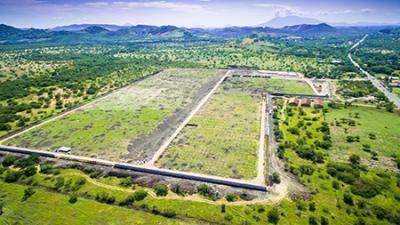 Finnish finance company FinnFund has provided US$15 million in financing to fund the construction of 10 PV projects in El Salvador, which will have a combined generation capacity of 100MW.
The company responsible for the projects is Bosforo Ltda. De CV, which is owned by both AES Soluciones and CMI Solaris Investments.
FinnFund is providing US$15 million of the funding for the projects, with the total financing expected to be around US$160 million.
Once completed, each of the 10 installations will generate enough energy for nearly 30,000 rural households.
It is estimated that a labor force of up to 70 people will be employed throughout the initial two years of construction.
Jaakko Kangasniemi, CEO of Finnfund, said: "Solar energy in El Salvador fits well with Finnfund's strategy. For us it is particularly important that the projects are taking place in poor areas which, in terms of development, have been left behind in many ways. We have paid special attention to cooperation with local communities."
Last year, French firm Neoen recently launched operations at the 101MW Providencia Solar project in EL Salvador.