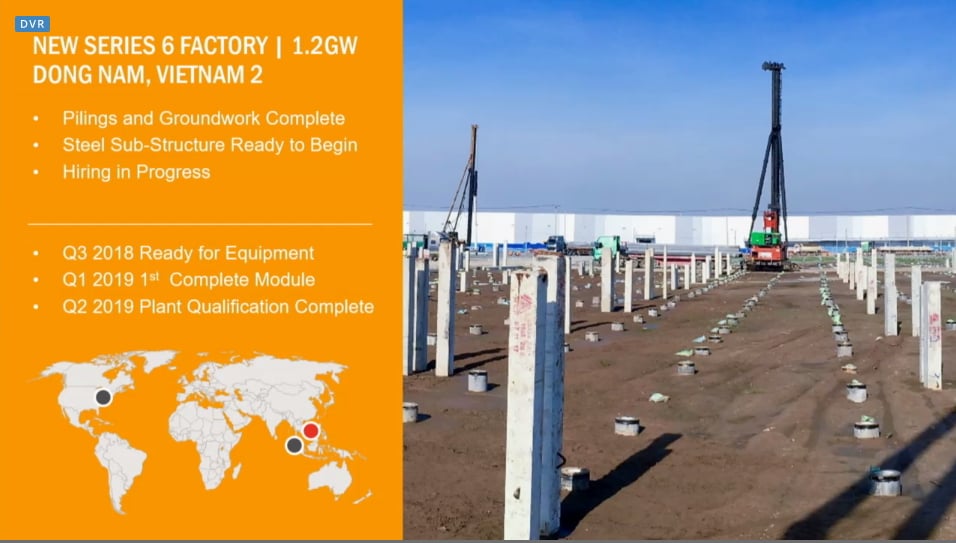 Leading thin-film manufacturer First Solar said at its 2017 Analyst Day event that it was already building its second CdTe module plant in Vietnam to support the transition to its Series 6 large format panel.
The second fab is adjacent to its existing plant, which is undergoing readiness for the initial ramp of Series 6 panels. Both facilities have an initial nameplate capacity of 1.2GW each.
Fab 2 is expected to be built and ready fro tool install in the third quarter of 2018. The company also highlighted that first module production was expected in the first quarter of 2019.
As a result of the capacity expansion, First Solar is expecting to reach a total global manufacturing capacity of 5.4GW in 2020 with capex of US$1.4 billion through 2020.
The company has just produced the first Series 6 panel at its Ohio, USA plant and will ramp to volume production in the second quarter of 2018.