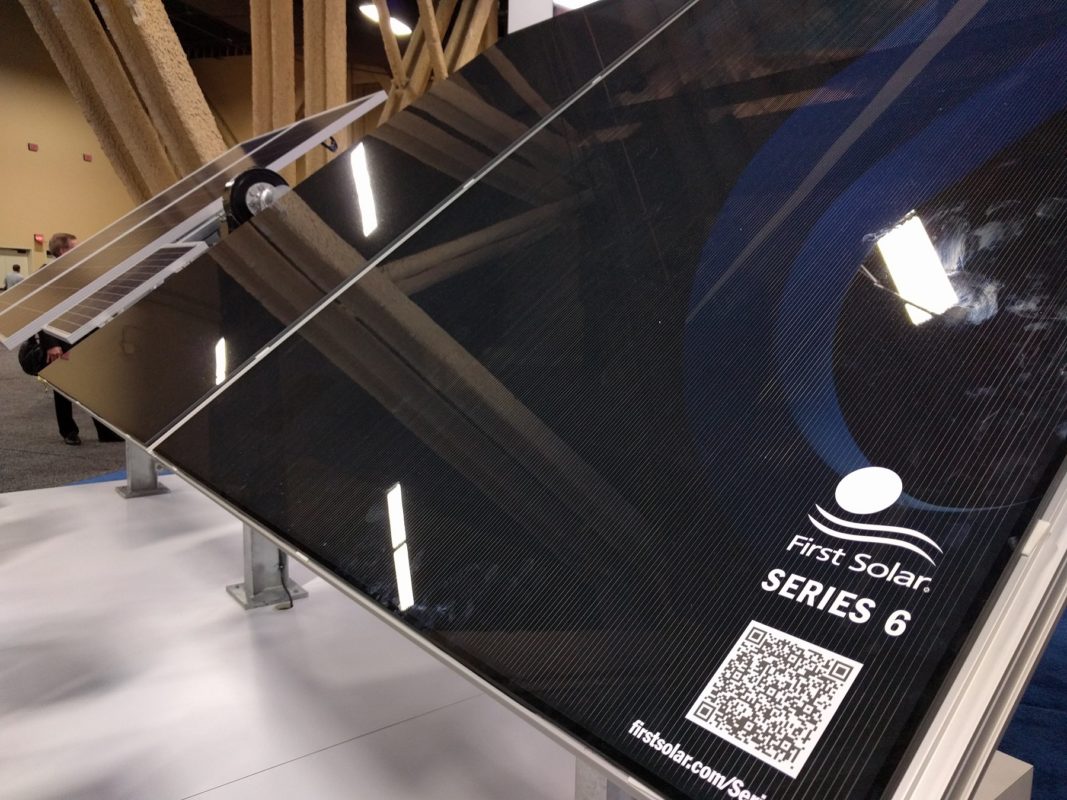 First Solar could establish new US-based manufacturing capacity citing President Donald Trump's corporate tax reforms as the key enabler.
The company is establishing production of its large-format Series 6 module across five facilities in Ohio, Vietnam and Malaysia.
CEO Mark Widmar, while adding plenty of caveats, acknowledged that the option was back on the table.
"…As we look at the tax reform and what's happening now with the US corporate tax rate, when you look at immediate expensing, there's optionality potentially or there's scenarios I guess maybe is a better way to say that we would look to in the US to add additional manufacturing as part of our overall scenario analysis across the global production platform," he said during the companies most recent earnings call.
"Looking at the US has a different lens than it would have otherwise before tax reform," said Widmar adding that any additional capacity would be in the order of hundreds if MWs rather than the GW scale.
Corporate tax in the US was cut from 35% to 21% by the President.
First Solar is sold out till 2020 and more than three-quarters of the 6.8GW potential bookings flagged in its results are in North America where it has been buoyed by the Section 201 tariffs on overseas crystalline silicon-based PV competitors.