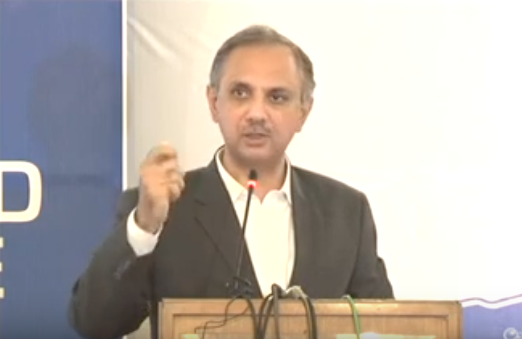 With Pakistan's water reserves fast depleting, floating solar will be a key part of conserving resources and producing cheap energy, according to the nation's minister for Power and Petroleum Omar Ayub Khan.
Speaking at a conference on the water crisis, Khan announced that floating solar systems would be installed in four reservoirs besides canals at Tarbela, Mangla, Ghazi Barotha and Khanpur.
He noted Pakistan's plans to roll out 18-20GW in new hydropower capacity – taking the power source to 70% of the energy mix – and to ramp up nuclear power to 10% of the energy mix. The new hydro capacity would also offer great opportunities for FPV projects.
Speaking on water conservation, Khan said: "Not just flood irrigation system we have been used to. The world has moved on. We have to make sure that this resource is jealously guarded and used. We are already finalising plans with floating solar."
The government is already in discussions with the energy ministry of Punjab over placing floating solar on its canals so that its irrigation systems can also be run on solar power. Meanwhile, 29,000 tube wells in Balochistan will also be converted to solar. Floating PV modules not only produce energy but they also reduce water evaporation and water wastage.
Khan noted that solar will continue to decrease in price, given that the country has adopted competitive bidding for all new projects under its new renewable energy policy.