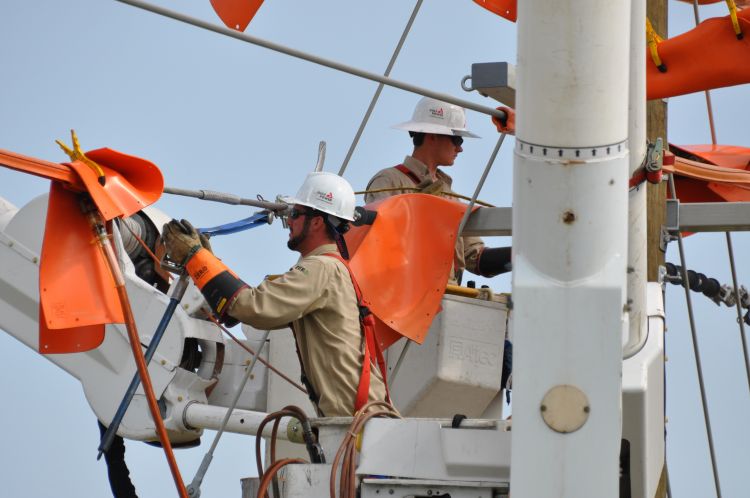 Utility Gulf Power has reached a settlement with Florida's clean energy industry as it drops its proposal that would have resulted in a 155% increase in power rates.
In January, Gulf Power attempted to acquire regulators' approval to raise the fixed charge for electric customers to US$47.40 per month, as well as reduce energy charges for customers based on energy usage, as previously reported by PV Tech.
However, in the settlement filed just this morning, Gulf Power has withdrawn its proposal, which would have charged consumers almost US$50 per month, regardless of how much power they consumed. The settlement is a victory for consumer freedom and energy independence, allowing consumers to retain control over their monthly power bills through measures such as energy efficiency, and importantly, rooftop solar.
Rooftop solar was discouraged under the previous proposal, as solar users who are lower-usage customers than traditional electricity customers would have been penalised.
Industry backlash against proposal
The settlement was reached as a direct result of Florida's energy consumers and installers alike appealing to the utility through letters and public hearings in Panama City and Pensacola, according to Floridians for Solar Choice (FSC).
One such letter by Gary M. Cook, a retired engineer and a Gulf Power rate payer, wrote how the proposal discouraged residential solar and its various benefits:
"While I understand the need for Gulf Power to earn a fair rate of return for their investment, I don't see why the increase in the base charge is necessary as it raises the bar for the homeowner in making their own investment for their power supply. If increased income for Gulf Power is justified, then raise the rates on consumption both in energy and capacity," it read.
"We are glad that the fixed charge increase has been removed from Gulf Power's rate restructuring. This removal is a common sense decision, meaning customers will now retain their freedom to manage their own power use regardless of whether that means being smart with their electricity use every month or investing in rooftop solar," said Tory Perfetti, chairman of Floridians for Solar Choice and Florida director of Conservatives for Energy Freedom. "Consumer choice is a staple of Florida's economy, and this fixed charge hike would have been a step in the wrong direction."