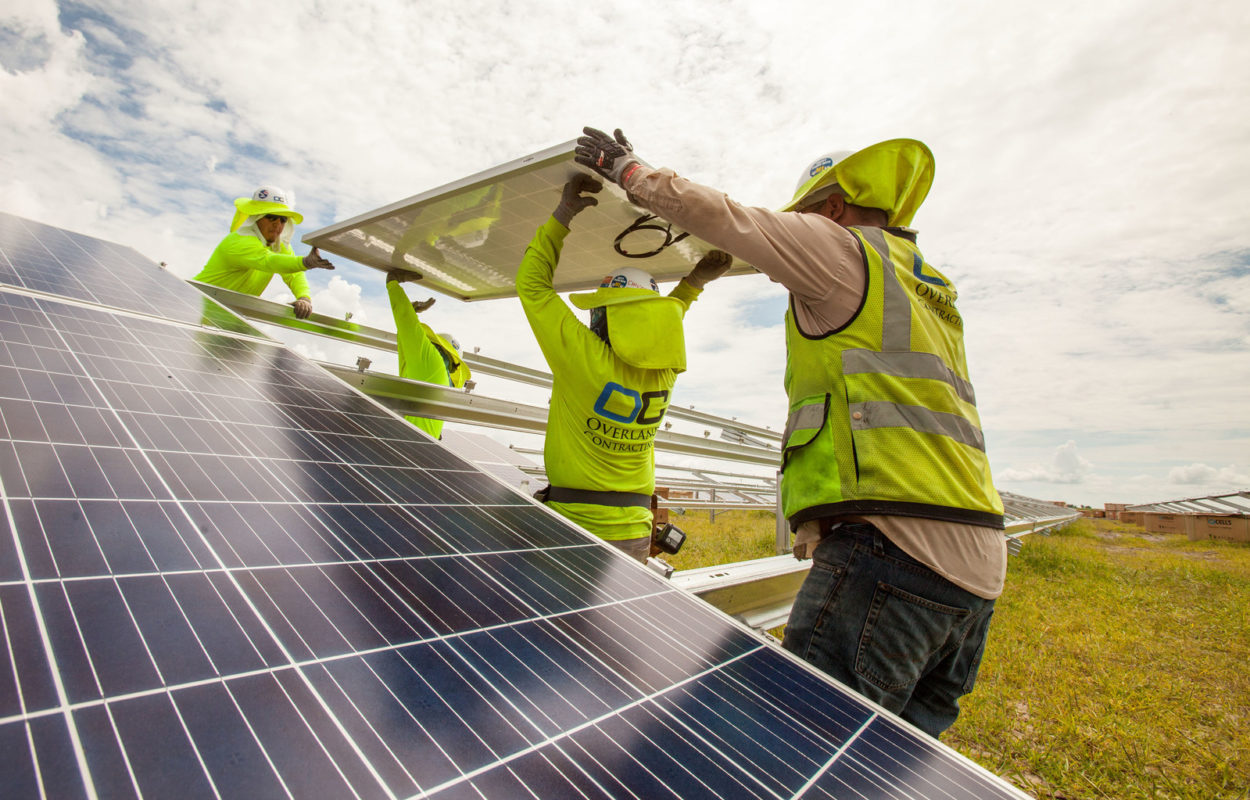 Florida Power & Light Company (FPL) has installed more than half of the 2.5 million solar panels that will comprise an eight-project, 596MW PV pipeline that will power Florida customers by early 2018.
Construction activity at the new solar projects are at peak levels, with a workforce of more than 1,000 men and women developing the eight projects. These eight projects, each with a generation capacity of 74.5MW, are part of FPL's larger plan to add more than 10 million solar panels from 2016 to 2023.
FPL president and CEO Eric Silagy noted: "We're investing nearly US$1 billion to grow solar in Florida this year alone, and we're building each of these new solar power plants cost-effectively. Together, these eight new plants are projected to generate an estimated net lifetime savings of more than US$100 million for our customers – over and above the cost of construction.
"Our continued commitment to rapidly expand solar energy while keeping customer bills low demonstrates that it is, in fact, possible to be both clean and affordable."
Four of the eight projects are expected to be completed by 31 December, while the remaining four projects are set to be operational by 31 March 2018.