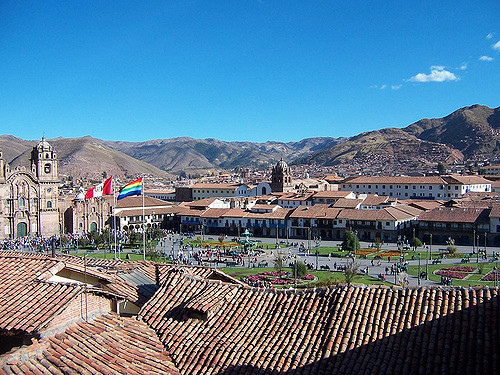 Ardian Infrastructure has made its debut in the Latin American solar market with a US$31 million acquisition of four PV plants in Chile and Peru from Spanish EPC Solarpack.
The Paris-headquartered private equity investor has acquired an 81% stake in the four plants, whilst taking a minority stake in Solarpack to fund its international expansion.
The plants have a combined installed capacity of 46MW, including three projects of 26.5MW in Chile and a 19.4MW plant in Peru. Solarpack will continue to handle the plants' O&M and asset management needs.
"The first investment in South America is a perfect illusion of our ability to source attractive investment opportunities in Europe and in the American continent thanks to our industrial partners," said Mathias Burghardt, head of Ardian Infrastructure, in a statement. "Renewable energy is undoubtedly the energy for the future and we are committed to stand as a leading player at world scale."
"This agreement is proof that our business model in solar PV works," added Pablo Burgos, CEO of Solarpack. "We are proud to serve Ardian as a new customer for our operation, maintenance and asset management services, while remaining as minority shareholders in the plants. Moreover, he incorporation of Ardian as a shareholder in Solarpack strengthens the balance sheet of the company as we undertake the development of new projects, and sets a path for future collaboration."
The majority stake in the South American plants follows previous exploits by Ardian in renewables; the company recently invested in greenfield wind projects in Norway and Sweden, and has installed 1GW of renewable capacity to date. Solarpack, on the other hand, is continuing on its momentum and has designs to build 125NW of new PV plants in the next six months, according to the company.
SolarPack was recently awarded the lowest ever solar tariff globally.