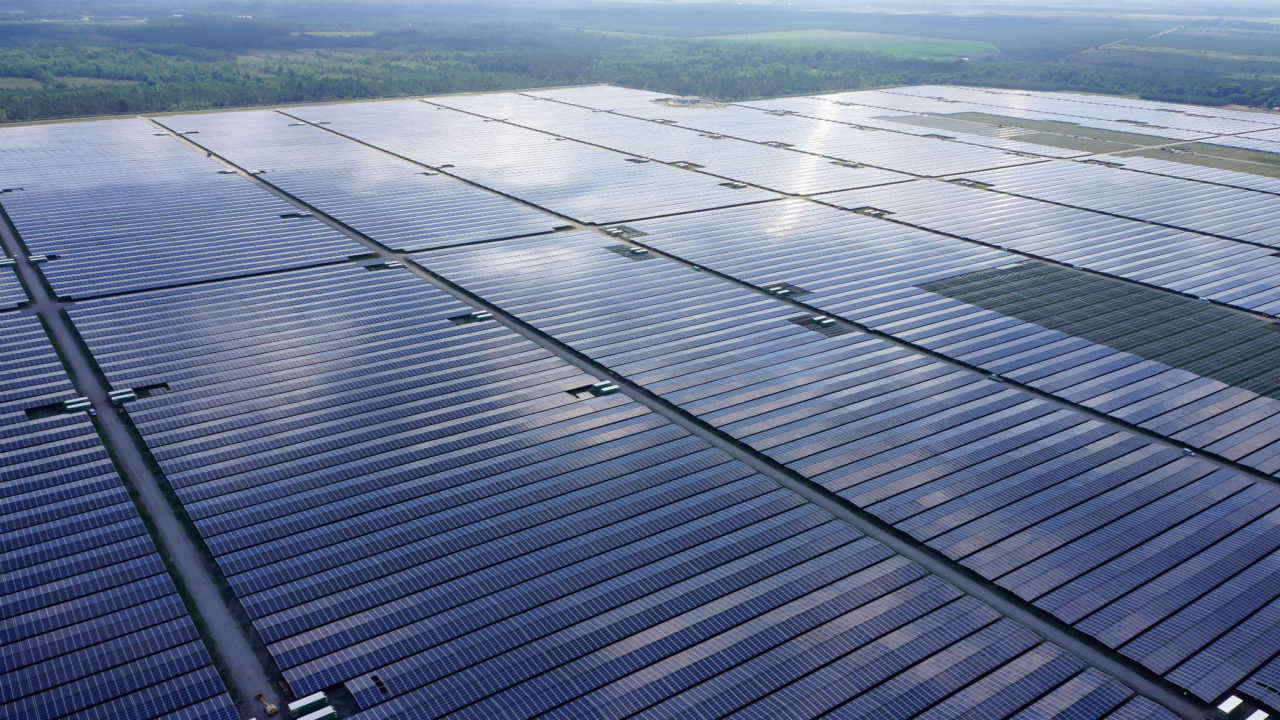 France's fifth major auction for ground-mounted PV has concluded with 118 winners, including projects by Engie and Solarcentury.
A spokesperson from the French Environment Ministry confirmed that 855MW in volumes had been processed at the auction of late February 2019, aimed at ground-mounted projects in the 500kW-30MW capacity region.
The average price across all auction bids was €62.7/MWh, a 3% rise on the number recorded last year. Split between capacity brackets, mean prices reached €56.8/MWh (5-30MW projects) and €63.8/MWh (500kW-5MW).
The list of tender winners includes Solarcentury's first ever projects in France – with planned capacities of 30MW, 17MW and 10MW – and a 20.26MW PV park by Engie in the Sonne department, south of Paris.
France's ground-mounted PV programme launched in August 2016, with plans to tender 3GW throughout six 500MW exercises in 2017, 2018 and 2019. The scheme is designed to support winners through a premium tariff, which they receive on top of power sale revenues.
The winners of the first auction were revealed in March 2017, followed by similar announcements for the second (July 2017), third (February 2018) and fourth tender (August 2018).
As of September 2018, metropolitan France was home to 8.4GWc in installed PV capacity. Aside from ground-mounted PV, the country runs separate auction schemes for rooftop solar, solar-plus-storage, self-consumption and more innovative technologies such as floating solar.
See here for the full list of auction winners and here for more information on the Solarcentury projects, as reported by sister publication Solar Power Portal