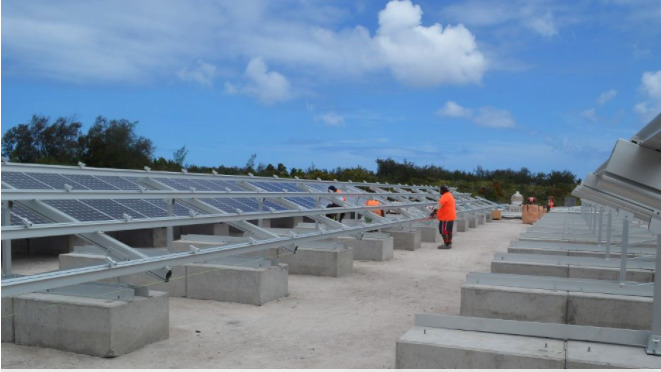 The Green Climate Fund (GCF) is providing a US$12 million grant as additional financing for 6MW of grid-connected solar PV combined with 3MW/12MWh of battery energy storage projects on the Cook Islands.
The project, has already been co-financed by the Asian Development Bank (ADB), the European Union, and the Government of Cook Islands, having been approved in October 2014. The plan is to reduce the Cook Islands' reliance on fossil fuels under a plan to build solar-powered plants on five of its islands.
"The project aims to increase energy security in the Cook Islands in an environmentally sustainable manner, while increasing the share of renewable energy in the country's energy mix without negatively affecting the grid," said ADB Pacific department energy specialist Woo Yul Lee.
Up to five solar PV power plants with batteries will be constructed.