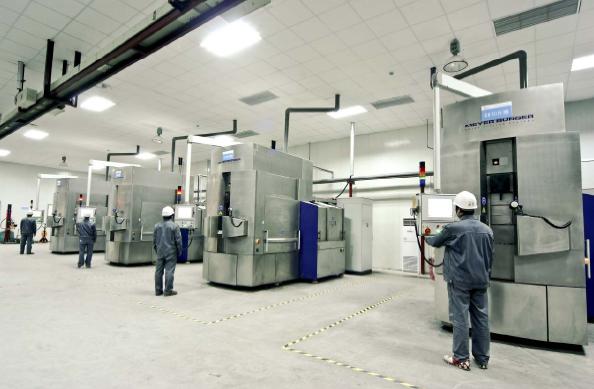 The largest solar PV manufacturer in the world GCL Group has had its plans for a major 5GW manufacturing hub in Egypt approved by the National Authority for Military Production.
GCL Group, which includes publically listed subsidiaries such as Leading polysilicon and multicrystalline wafer producer GCL-Poly Energy Holdings and 'Silicon Module Super League' (SMSL) member, GCL System Integrated Technology Co and downstream project developer, GCL New Energy Holdings had combined annual revenue of over US$6.6 billion in 2017.
Reports in May, 2018 had highlighted an MOU signed between the Egyptian ministry and GCL Group, highlighting plans for a 5GW module assembly plant at a cost of US$2 billion.
The level of investment would indicate GCL planned to build an integrated manufacturing hub that would include ingot/wafer, cell and module production. Details of the plans remain limited.

However, the news that the Chinese government is implementing major caps on the growth of PV deployments in the country, indicates that major PV companies such as GCL and rival LONGi Green Energy have already determined that overseas growth would be required to meet ambitious goals over the coming years.
LONGi Group and GCL Group are expanding production into India, while GCL Group has previously touted the possibility to expand into Saudi Arabia.
LONGi already has cell and module production in Malaysia and GCL has the same in Vietnam.