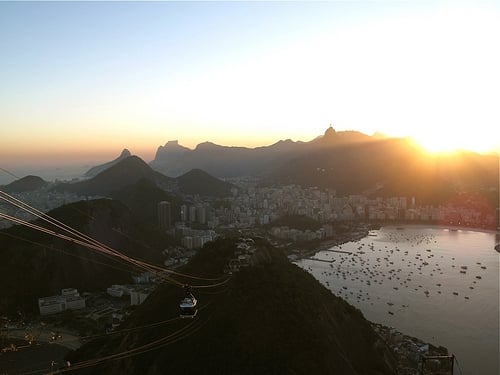 Digital industrial company GE Power is providing its LV5 1,500V inverters to two Atlas Renewable Energy solar projects in Brazil.
GE claimed that 1,500V inverters can result in 3% reductions in system costs and 15% for operating services compared to 1,000V solutions.
The projects in Northern Brazil, Juazeiro (120MW) and São Pedro (54MW), will be provided by GE with inverters that sit in 4MW or 2MW solar skids.
Carlos Barrera, COE, Atlas Renewable Energy, said levelized cost of energy drives its investment decisions and that GE gives the project bankability and ensures reliable competitive solutions.
Accreditation was obtained by Brazilian Economical and Social Development Bank (BNDES) for GE's LV5 making it the first 1,500-volt solar inverter supplier compliant with Finame requirements, a state programme that will allow developers to receive local development bank credit lines.