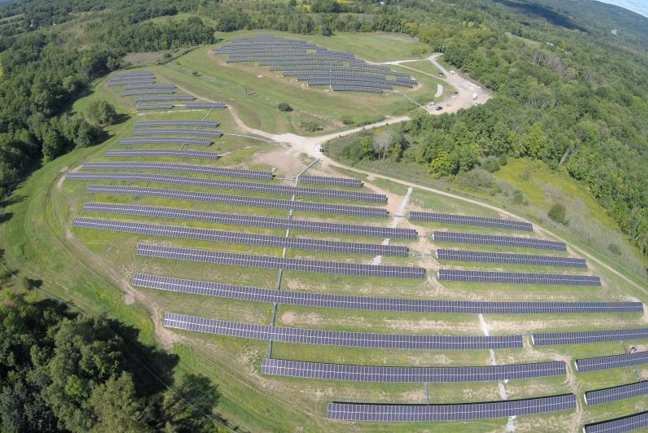 Solar solutions provider Current, a subsidiary of GE, announced that it is developing more than 17MW in solar carport and ground-mounted projects across six states in the northeastern US.
Erik Schiemann, general manager of solar at Current, said: "The clean energy movement continues to surge ahead, and businesses all over the Northeast are leading the charge, including right here at GE. Smart companies are realizing that solar isn't just good for the environment, but it can help their bottom lines too."
Current is installing more than 9MW of onsite solar power across eight different GE facilities across the region, along with several outside customer projects, including:
Partners Healthcare's Spaulding Rehabilitation Hospital Cape Cod in Sandwich, MA, which will feature a 1.1MW carport and ground-mounted installation that will produce the equivalent of 70% of the hospital's electricity consumption. Partner's Healthcare is also installing two carports at its Newton-Wellesley Hospital facility, which will save more than US$4.4 million in energy costs.
Life care provider Seabury has installed ground-mounted solar projects to save more than US$600,000 at its Life Plan community in Bloomfield, CT.
Smith & Wesson's new 2.6MW solar carport project at its Springfield, MA, industrial facility will provide approximately 10% of the site's energy needs and offers a lifetime savings estimated at US$2.8 million.
The Town of Wallkill, NY commissioned a 2.4MW solar plant on a capped landfill, which will generate more than US$2 million in savings.
GE has also invested in solar solutions at its own regional facilities in Bridgeport, CT; Lynn, MA; Marlborough, MA; Billerica, MA; Hooksett, NH; Schenectady, NY; North Greenbush, NY; and Rutland, VT. These installations add up to over 9.4MW in solar carport and ground-mounted power for a total savings of over US$13.8 million across the sites.
Schiemann added: "Adopting cleaner, more efficient technologies like solar and LED shows that we are committed to investing in the future of our businesses and communities. We will continue supporting these efforts, both within GE and with our customers, as we all look to build a stronger, more sustainable outlook for our region."