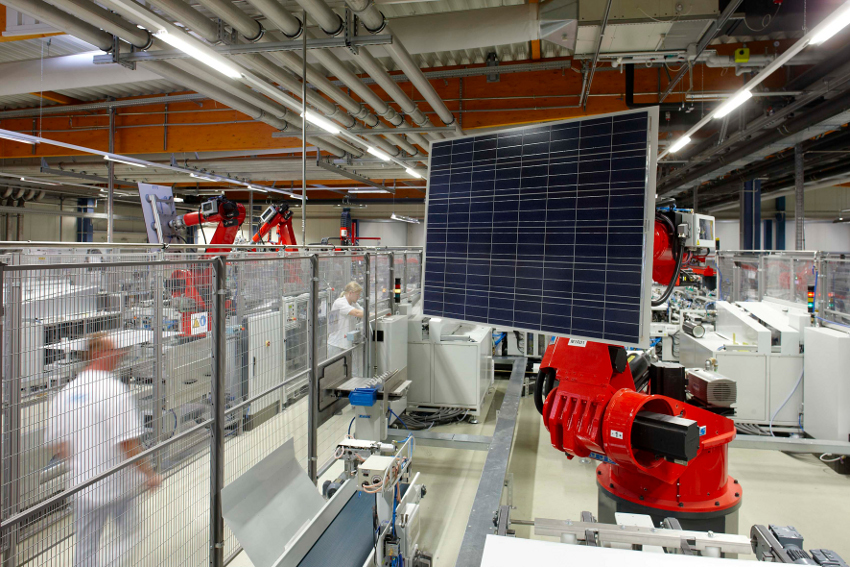 Germany installed just over 50MWp of new PV in February, marking the lowest tally since the federal registry opened and sparking fears the government could fail to hit its own targets for the third year running.
The country's regulator, the Bundesnetzagentur, publishes monthly figures for newly installed PV capacity. The register shows that 50,494kWp of PV was installed in February, with no new utility-scale projects included in that amount, again the first time this has been the case since the registry opened. By comparison, nearly twice as much – 98,983kWp – was installed in the same month of last year.
The federal government applied the brakes on solar development in 2014, setting an annual cap of 2.4GW to 2.6GW of deployment, from an overall target of installing 7.5GW between 2014 and 2017. Designed to lower the cost of the EEG, the surcharge for green energy paid from the public purse in Germany, the system also links degression rates for the feed-in tariff (FiT) to capacity expansions.
Earlier this month however, German solar trade association BSW Solar said that the average consumer's electricity price is rising by just EUR0.015 (US$0.02) per gigawatt of new PV installations. Meanwhile in 2014 the Bundesnetzagentur registered only 1.9GW while in 2015, the figure was even lower, 1.46GW of new capacity for the year. Last year the country was overtaken as leader in cumulative installed capacity by China.
BSW Solar's spokesman David Wedepohl was critical of the situation this morning.
"This might be the third year in a row where they miss their self-set goal," he told PV Tech.
"If the federal government is serious about its climate goals, especially after Paris, I think in Germany we should triple the amount of panels that we install and clearly PV has become so competitive and so cheap that even a higher installation rate would not mean energy costs go up but they actually go down because the technology has become so cheap.
"If you have a building on which light falls, which uses electricity, this is the technology for you, to save your electricity costs. You used to get an incentive that was worth selling electricity but now the money lies in really saving money from generating your own electricity."
Wedepohl also said that the mechanism for determining the FiT was essentially flawed, in that the rate paid out under the scheme falls rapidly if installation figures exceed caps, but in the reverse situation, when installations are well below the cap, it "takes a long time…for the FiT to pick up".
"[The FiT is] currently stable. It's not decreasing any further but it's also not increasing," Wedepohl said.
"The mechanism has to work in a quicker manner, has to respond more quickly to the market if the goal is not met. That can be fairly easily done."