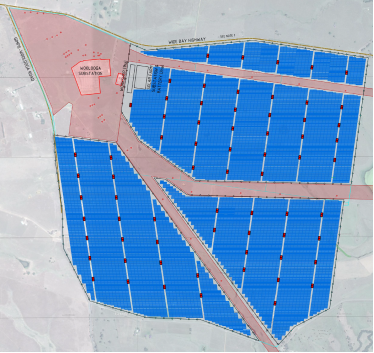 Queensland-based developer SolarQ is planning to build a 350MW(AC) solar plant combined with a ground-breaking 4,000MWh of lithium-ion battery storage in the Gympie Region of Queensland, Australia.
Scott Armstrong, SolarQ managing director, told Energy-Storage.News that there are plans to ramp up the Lower Wonga PV project to 800MW(AC) within four years. While the hybrid project is at concept stage, the company put in a council development application on Tuesday for the more than AU$2 billion proposal, generating a significant amount of media interest.
The solar project, with 1.3 million panels, would cover 572 hectares of cleared grazing land.
Armstrong said the firm has allocated a lay down area that can carry up to 4,000MWh of battery storage, and when asked about how he planned to carry out what would be perhaps the most ambitious storage project globally to date, he claimed that the project size is probably is biggest benefit – even an enabling factor.
For the full story head to PV Tech's sister site Energy-Storage.News.