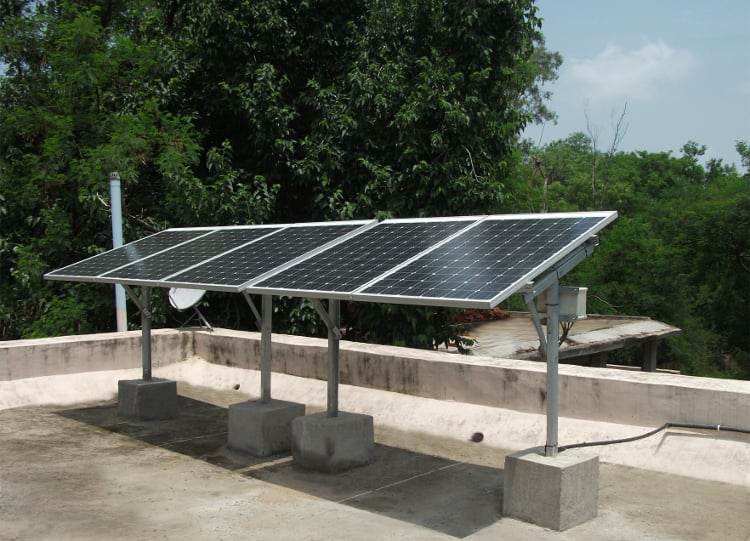 A report on the off-grid solar market revealed that there has been a 7% drop in off-grid solar and home system product sales worldwide yet the market remains "buoyant".
The Global Off-Grid Semi-Annual Market Report, which covered the period of January to June 2017, includes performance data from 65 companies and was co-authored by IFC Lighting Global and GOGLA.
Peter Koen, executive director of GOGLA said that partnerships urgently need to be formed to work alongside governments, investors and stakeholders to enable the development of the off-grid market.
"The data demonstrates that companies in this sector are operating in difficult and often unpredictable market conditions," he added.
The key figures of the report have been attributed to several drivers having significant influence in the market. Demonetisation in India and drought in East Africa have been identified as influential. Also, increasing commodification of the market for entry-level products has increased in the sector from copycat and unbranded products.
In order to meet universal energy access targets of an additional 195 million people by 2030 the sector will need to grow significantly, according to the International Energy Agency.
Despite the drop-off, companies remain optimistic and are expanding into new markets and developing through government partnerships.
Central findings in the report show there were 3.52 million product sales in the first half of 2017. Sub-Saharan Africa accounts for 1.77 million (50%) of sales and South Asia 1.16 million (33%) with India remaining the highest volume sales market globally.
The report estimated that over 120 million people have felt the benefits of access to off-grid solar with US$5.2 billion being saved as a result of households moving from expensive sources like kerosene to off-grid solar.
The decrease of kerosene means a reduction of 28.6 million metric tons of CO₂ equivalent, according to the report.
A second biennial report by IFC Lighting Global and GOGLA will be published in early 2018 and discussed alongside current findings at 2018 Global Off-Grid Solar Forum and Expo event in Hong-Kong in January 2018.