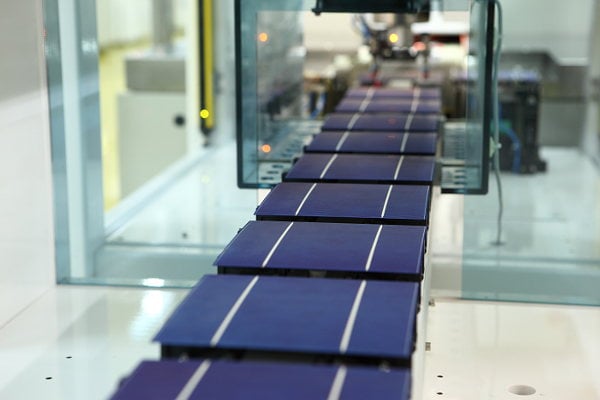 PV Tech's preliminary analysis of global PV manufacturing capacity expansion announcements in October 2016, reflect the continued reaction to the rapid decent into overcapacity at the beginning of the second half of the year.
Total new planned capacity expansions in October reached 870MW from only two PV manufacturers, JA Solar and Suniva.
The 870MW plans only relate to solar cell expansions, indicating that no thin-film, dedicated module assembly or integrated cell/module expansions were reported in October.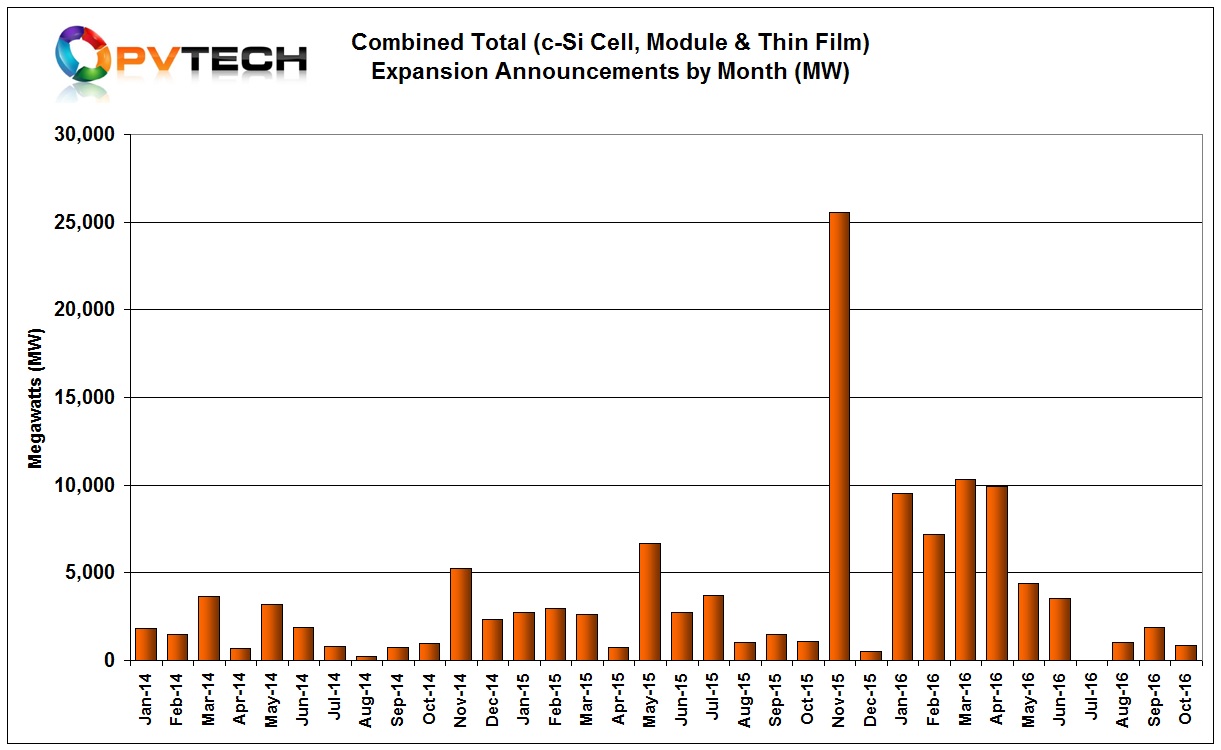 Reports highlighted that 'Silicon Module Super League' (SMSL) member JA Solar was expanding capacity at its solar cell plant in Malaysia from 400MW initial nameplate capacity to 1GW. The plant was initiated in the first quarter of 2015 and started ramping in the fourth quarter of 2015.
JA Solar had been one of the fastest growing SMSL members in recent years but had lagged behind in having either solar cell or module assembly production outside China, compared to some of its rivals. The company also had little penetration of the US market and the initiation of anti-dumping duties had prevented further market traction and had the smallest share in the US, by a wide margin compared to its SMSL rivals.
However, as its capacity expansions in recent years had matched its overall market share gains the Malaysian plant is central to its US ambitions and circumvents US anti-dumping duties. Recently, JA Solar also left the European Union Minimum Import Price (MIP) as part of EU anti-dumping duties, as the Malaysian plant also circumvents these duties.
JA Solar had doubled module shipments to the US in the second quarter of 2016 to 105MW representing 9% of total shipments in the quarter, while Europe represented 3.7% of shipments. Therefore, the Malaysian cell plant expansion should not come as a surprise, despite the current levels of global overcapacity.
Most SMSL members have continued to distinguish themselves in the last two years by gaining increased global market share.
US based PV manufacturer Suniva, majority owned by China-based Shunfeng International Clean Energy (SFCE) had expanded cell and module capacity from 200MW in 2014 to 430MW in the third quarter of 2016.
In similar circumstances to JA Solar, SFCE had little US market presence, despite efforts but anti-dumping duties were a barrier to market re-entry. As the Suniva expansion came on stream, reports indicated that that SFCE had planned a further expansion to 700MW by mid-2017.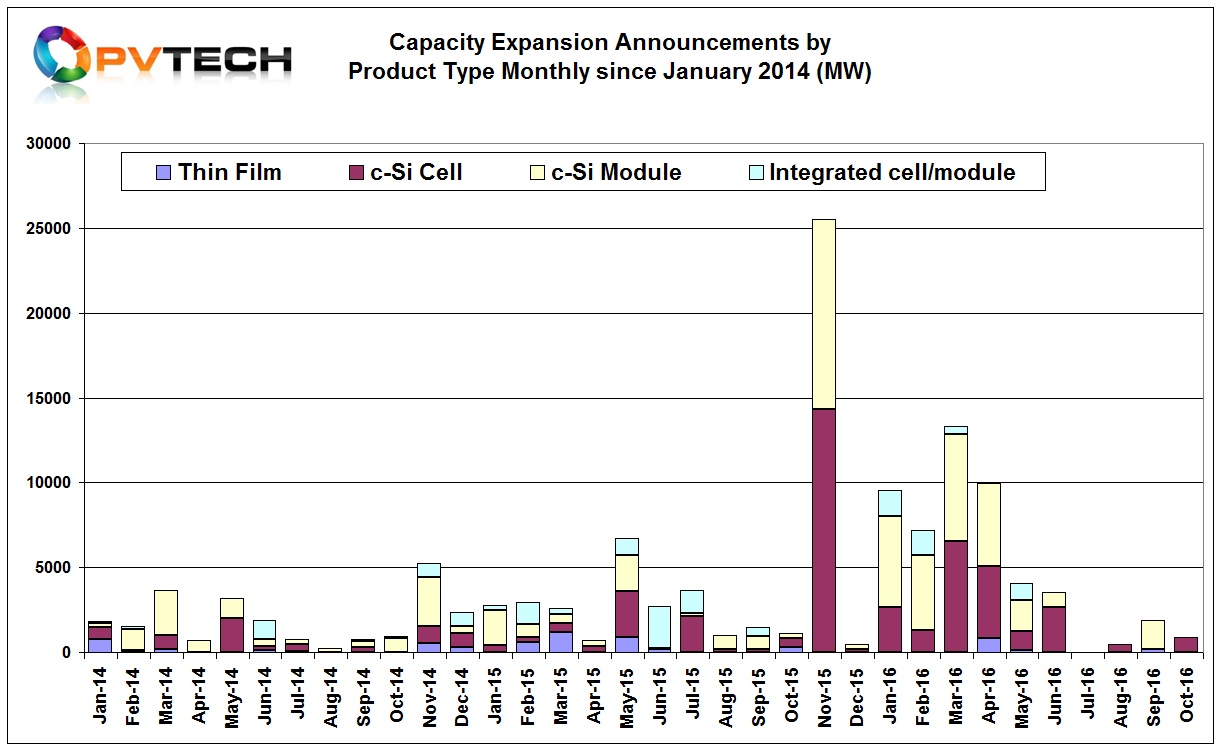 On a geographical basis, October expansion plans further highlight the lack of expansion plans in China last reported back in June, 2016, a four month lapse.

Although Suniva's completed expansion and future plans are good for manufacturing in the US, recent news that Mission Solar was permanently shutting its 200MW in-house solar cell plant in Texas essentially negates the small growth in the PV manufacturing base in the US.
The four months of the second half of 2016 have so far generated only 3,260MW of new capacity expansion announcements, compared to almost 40GW reported for the first four months of the year.