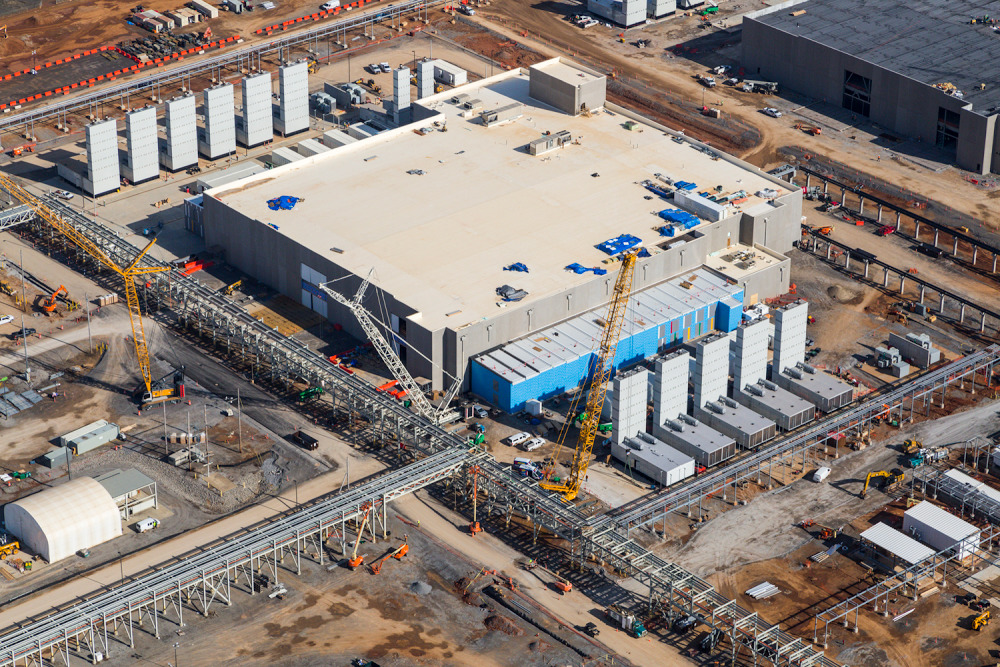 Already busy developing a pair of energy-efficient data centre campuses in Tennessee and Northern Alabama, Google announced an even grander plan to develop a 413MW pipeline of PV projects within both states.
Google announced that in the coming years, it will purchase the output of several new solar farms as part of a deal with the Tennessee Valley Authority (TVA), with the pipeline featuring 1.6 million solar panels, which stands as the equivalent to the combined size of 65,000 home rooftop PV systems.
The two largest PV projects are located in Hollywood, Alabama and Yum Yum, Tennessee, with each installation boasting an installed generation capacity of 150MW. These will be the largest PV projects ever built for Google, as well as some of the larger renewable-energy installations developed in the Tennessee Valley region. Once completed, these two PV installations will account for all of the electricity consumed by Google's data centres.
Google will also aid in the development of many more PV projects in the region to boost that total generation capacity to 413MW. TVA's developer partners, NextEra Energy Resources and Invenergy, are set to hire hundreds of workers in the area, make long-term lease payments to property owners, and generate millions of dollars in economic activity and tax revenue.