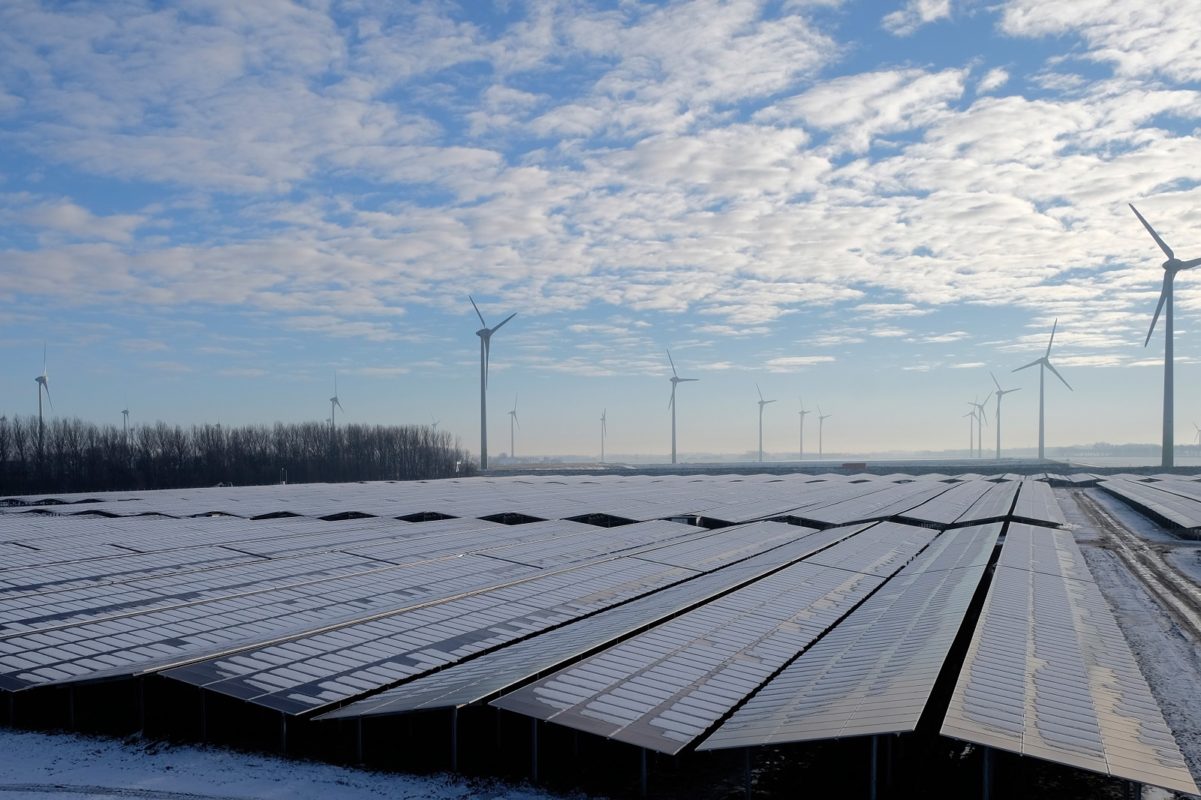 Google will purchase all of the solar power from the 30MW Sunport Delfzijl plant in the Netherlands.
The electricity from the site, the largest PV project in the country to date, will power one of the company's data centres via a 10 year power purchase agreement (PPA) with the utility firm Eneco.
The 30MW site was developed by German firm Wirsol for Gronigen Seaports' Delfzijler harbour in Oosterhorn, taking advantage of the country's Green Deal programme. The Dutch Green Deal removes regulatory hurdles and red tape in return for commitments on the resulting emission reductions.
"Google is forward-thinking to use locally generated solar and wind energy to power its data centre," said Bram Poeth, director of Eneco Commercial Clients. "Google leads the way in providing a good example for the commercial sector, where we see a strong growth of the demand for sustainable energy. We are proud that we are able to contribute to making this possible. It is completely in line with our aim to connect our customers directly to local sustainable sources."
It is Google's fourth investment in renewable energy in The Netherlands. The company claims to have contracted 2.7GW of renewable energy capacity making it the "largest corporate purchaser of renewable energy".