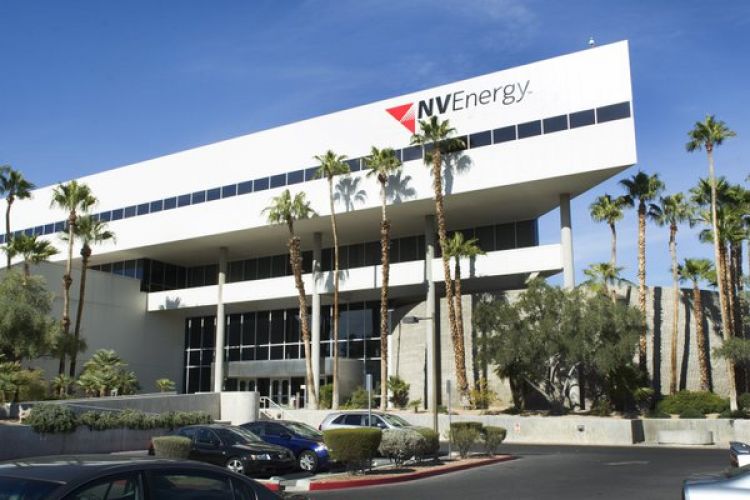 Nevada's monopoly utility is working to stop the passage of AB 270, a pro-consumer net metering bill, according to Energy and Policy Institute's executive director and utility expert, David Pomerantz.
"From the folks that I've spoken to in Nevada who are working on this bill, NV Energy is absolutely working to defeat that," he told PV Tech.
The bill was introduced earlier this month by Nevada legislators. The bill is the most significant piece of legislation for Nevadan solar to date, as it has the potential to restore the state's rooftop solar industry by reinstating its net metering policy that was expunged after a 2015 Public Utilities Commission (PUC) vote.
Introduced by Assemblyman Justin Watkins, the bill requires a minimum export rate of US$0.09/kWh and would immediately reinstate retail rates for net metering and rooftop solar.
A long time in the works, roots of this bill can be traced back to a PUC December 2016 filing that partially reversed the 2015 decision by restoring more favourable rates for up to 1,250 future residential solar consumers under the Sierra Pacific Power branch of NV Energy for three years beginning on 1 January 2017. NV Energy promptly asked for a reversal of this decision.
A move that was decidedly out of character for the PUC, chairman Joseph Reyonlds conceded that the PUC's prior decisions on net metering "maybe best viewed as a promise better left unkept."
Support for AB 270
The PUC might even be seen to be 'doing a 180°' in its support of AB 270.
"Part of it is that there are different commissioners on the commission, but I think just to zoom out a little bit, the commission, just like many of Nevada's political leaders, are responsive to the public," explained Pomerantz. "The public has had a pretty unambiguous outcry against the decision at the end of 2015 to take away people's ability to be compensated fairly for their rooftop solar."
The entire industry is banding together to encourage the passage of the bill, with the Solar Energy Industries Association (SEIA) sending a letter earlier this week to Nevada Assembly's Committee on Commerce and Labour, urging them to pass the bill.
In supporting the bill, SEIA pointed to the setbacks in the state after the decision, which resulted in the loss of almost 3,000 solar jobs.
"Prior to 2016, Nevada had been a national leader in distributed generation, [and] more specifically rooftop solar," SEIA said in the letter. "However, in late 2015 with the dissolution of net metering, we have seen a tremendous implosion of what was a vibrant, growing industry."
NV Energy's opposition
Although the decision whether to reinstate net metering in full lies firmly with the legislature, which will vote on the bill next week, NV Energy is attempting to stand firmly in the way.
"NV Energy is not supportive of AB 270," said Pomerantz. "They have filed amendments in an effort to make that legislation much less favourable to rooftop solar and to customer's ability to go solar. Those amendments haven't been accepted, so they've failed in that respect so far."
Despite the utility adopting a less publically confrontational approach to solar, its stance has not gone unnoticed by local voters. Back in the November ballot, Nevada voters passed a measure that aimed to break up NV Energy's monopoly and liberalise the electricity market to more competition.
"The political backlash to undoing net metering and the efforts by NV Energy to try and slow down rooftop solar was pretty swift. The writing on the wall was pretty clear. The ballot initiative this past November that passed in Nevada wasn't about net metering per se, but I think for a lot of voters, it was a referendum on NV Energy and whether that utility has represented their interest. I think the commission, just like everybody else in the political class, has kind of understood that," explained Pomerantz.
"I think it's unfortunate that NV Energy is continuing to try to subvert a policy that has proved to be effective and popular and important to growing solar jobs in Nevada. I think everyone is still waiting for a change at the company where they will decide to start working with the solar industry, and not against it. That certainly has not happened yet."