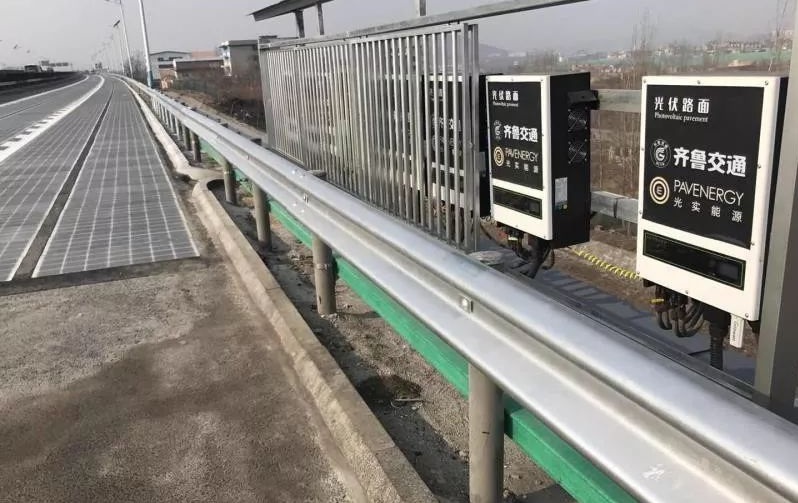 Growatt has provided inverters for the trial of a 'smart' solar road with integrated contactless vehicle charging.
The 800kW pilot project in the city of Nan Raocheng, in Shandong province, covers a length of 1km with Growatt's 20000UE string inverters used throughout. It is already grid-connected and operational.
The road surface is textured glass offering a higher friction coefficient than asphalt but allowing sufficient light to pass to the cells beneath.
In addition to the PV generation, the system includes a raft of monitoring technology.
An electromagnetic induction coil can support contactless charging, a system that is considered to have great potential for buses. Ice and temperature sensors can trigger the spraying of the road with a de-icer and also warm the service to remove any snow.