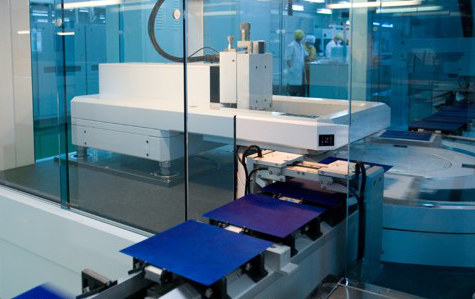 'Silicon Module Super League' (SMSL) member Hanwha Q CELLS is starting to migrate solar cell capacity at its China-based facilities to PERC (Pasivated Emitter Rear Cell) technology, highlighting the shift away from standard BSF (Back Side Field) technology for higher conversion efficiencies.
Hanwha Q CELLS noted in its third quarter earnings call that capital expenditure was being focused in its manufacturing facilities in China to enable the company to have P-type multicrystalline PERC cell production capacity of 1.4GW, while retaining around 1.2GW of BSF production.
Hanwha Q CELLS lead manufacturing facilities are in Malaysia and are already 100% PERC.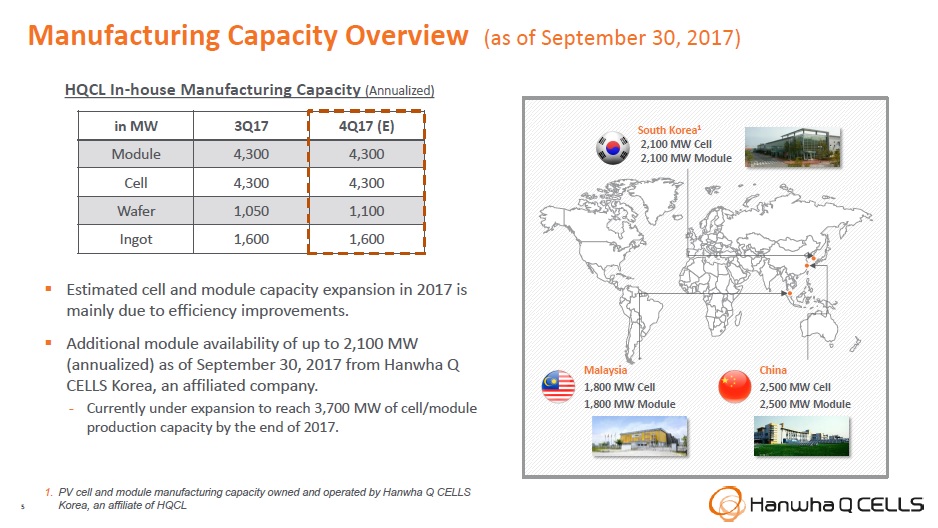 Its affiliate, Hanwha Q CELLS Korea is currently adding 1.6GW of cell and module production, which is expected to provide a nameplate capacity of 3.7GW by the end of this year.
Hanwha Q CELLS in-house cell and module capacity has not increased in 2017 as the company keeps tight control on spending to return to sustainable profitability.
However, with Hanwha Q CELLS Korea expansions in 2017, the group will have access to 8GW of cell and module capacity starting in 2018, up from 6.4GW at the end of the third quarter of 2017.
Hanwha Q CELLS recently reiterated that it expected module shipments in 2017 to be in the range of 5.5GW to 5.7GW.