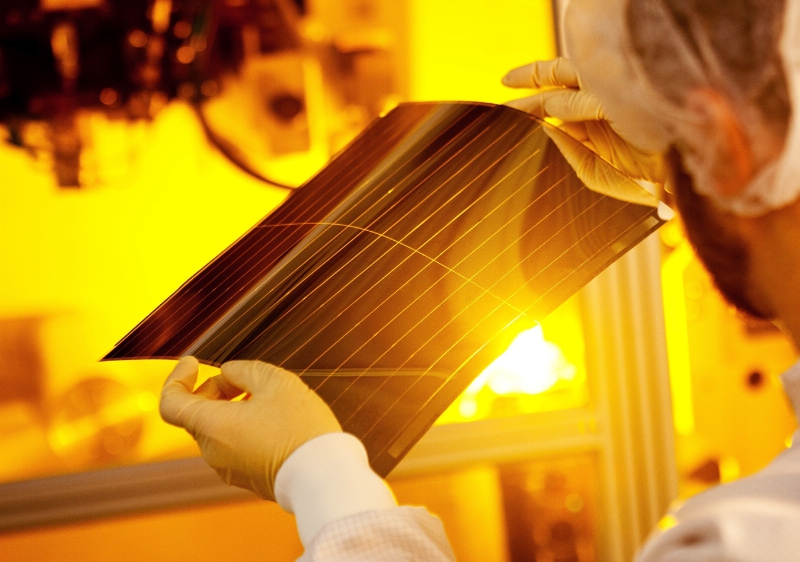 Dresden-based OPV thin-film producer, Heliatek has set a new conversion efficiency record of 13.2% using a multi-junction lab-sized (1.37 cm²) sample cell with its small molecule, vacuum deposition process on a plastic film substrate.
Heliatek noted that the results support an in-house roadmap towards 15% efficient organic solar cells and the development of new absorber molecules (green, red or near-infrared light of the wavelength range between 450nm and 950nm) and optimizing the device architecture.
Dr. Martin Pfeiffer, CTO of Heliatek said: "This success is based on our chemical research for new organic absorber materials. Key to this success is the close cooperation of our physics and chemistry R&D teams, which leads to an optimal combination of the properties of this new solar cell design."
The new record cell efficiency was said to have been independently measured at simulated AM 1.5 illumination by Fraunhofer CSP.