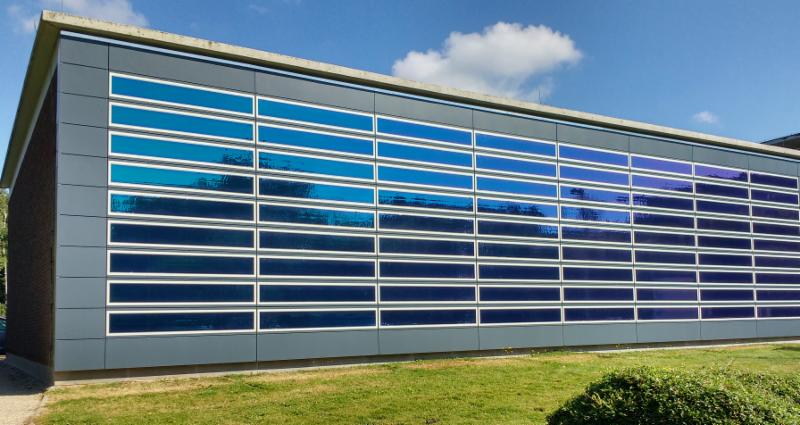 French multinational electric utility company Engie has deployed Heliatek's organic OPV thin-film technology as part of new façade at Engie's research center in Linkebeek, Belgium.
The new BIPV installation is intended to be used as a real-world testing facility to better understand electricity generation from an OPV system on a building façade.
SVK fibre cement façade elements were used with the OPV technology at two locations at the Engie Laborelec building, which included integration into windows by AGC at the entrance of the building and on the south side of facility, covering a total surface area of 50 m2 with an estimated annual power generation of 2,300kWh, equivalent to the amount of electricity used by a small household in Europe.
Heliatek CEO, Thibaud Le Séguillon said, "The completion of the façade demonstrates the ease with which HeliaFilm® can be installed as a retrofit. Heliatek's mission is to enable our customers to generate decentralized energy using our HeliaFilms and at the same time encourage the use of new technologies on existing infrastructures, such as the buildings themselves."
The company noted that plans exited to install the OPV technology on Engie's Fabricom's buildings in Antwerp by October, 2017.
In 2016 the ENGIE Group acquired a 6.6% stake in Heliatek.