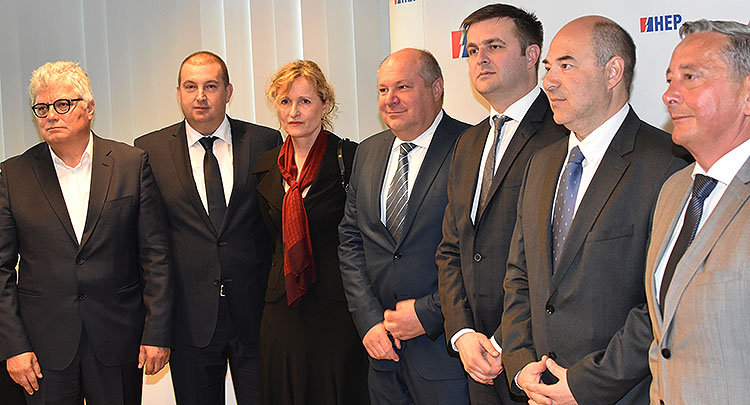 Hrvatska elektroprivreda (HEP Group) is set to begin work on four PV projects as part of a major investment cycle that, in total, will add 350MW of new PV capacity to Croatia by 2030.
The first four projects, located at Kaštelir, Cres, Vis and Vrlika Jug, will have a combined generation capacity of 11.5MW and have a total value of US$12.1 million. By 2023, HEP Group plans to invest a total of US$113.8 million into new PV projects.
The Vis PV project will begin construction in April 2019, with the installation taken over by HEP in December 2018 from the company Končar OIE.
Tomislav Ćorić, PhD., Croatia's Minister of Environment, said: "Croatian potential in renewable energy sources, especially solar power, is significant and I believe that through its investments by 2030 and in synergy with the Croatian industry, Hrvatska elektroprivreda will be the crucial stakeholder in bringing the new national strategy of energy development to life."
Frane Barbarić, president of HEP's management board, said: "HEP started the cycle of constructing solar power plants as a part of the renewable scenario of development. By 2030, we are planning to realize the PV projects with total power capacity of 350MW. In the forthcoming five-year period, the average of HEP's investments into solar power plants will amount to US$22.7 million per year, (adding up to) US$113.8 by the end of 2023, which on average enables the construction of additional 20MW of solar capacities annually."