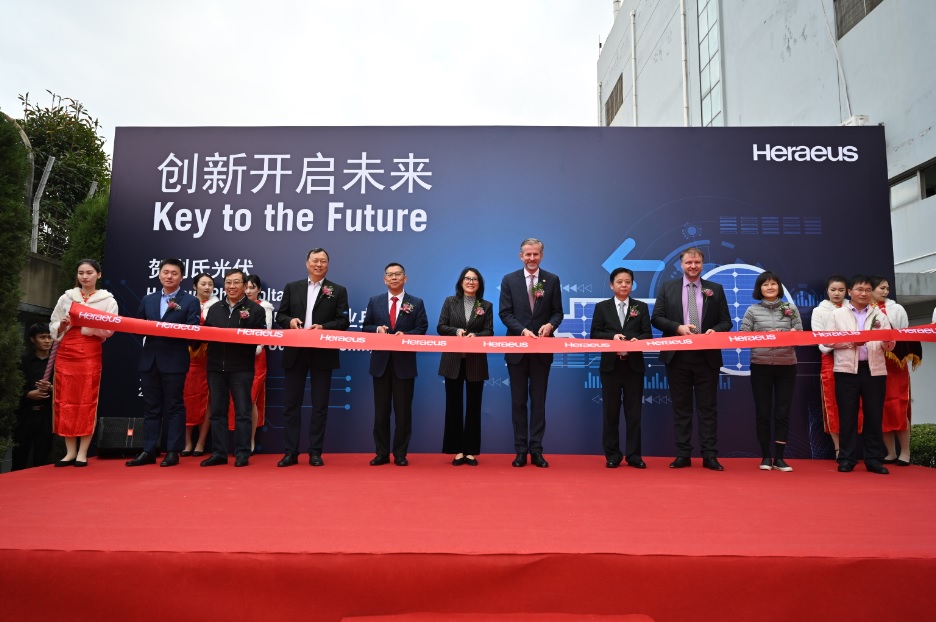 Major PV materials supplier, Heraeus Photovoltaics has officially opened its multi-million Euro new Photovoltaics Innovation Center in Shanghai, China.
The new R&D facility was said to double the company's R&D footprint in China and be a key part of its R&D specifically focused on its customers in China.
Martin Ackermann, the President of Heraeus Photovoltaics said, "The new Innovation Center is based on our two most important guiding principles: innovation and partnership. Working closely with our PV customers, like we do in China, allow us to better understand their unique requirements and manufacturing processes. Those collaboration and co-research efforts help them better utilize our market-leading pastes and PV solutions to increase efficiency and improve the performance of their cells. The Innovation Center follows our "China for China" strategy and will help PV customers get their innovations to market faster."
The new facility was said to have more than doubled the number of Heraeus R&D staff of scientists and photovoltaics technical experts in China. This included almost one quarter of the employees possessing doctorate degrees (Ph.D), according to the company.
The R&D centre also includes automatic high-precision high-speed printers capable of single-print, double-print, dual print and SE (Selective Emitter) solar cell processes as well as advanced equipment for fundamental analysis of the metallization process as well as the complete cell production process.
Jan Rinnert, the CEO of the Heraeus Board of Management said, "From technology development to mass-scale adoption, China is the world's leader in solar energy. We see a bright future for solar energy, and this investment and expansion will help accelerate the growth of clean, affordable and renewable energy here in China and around the world."