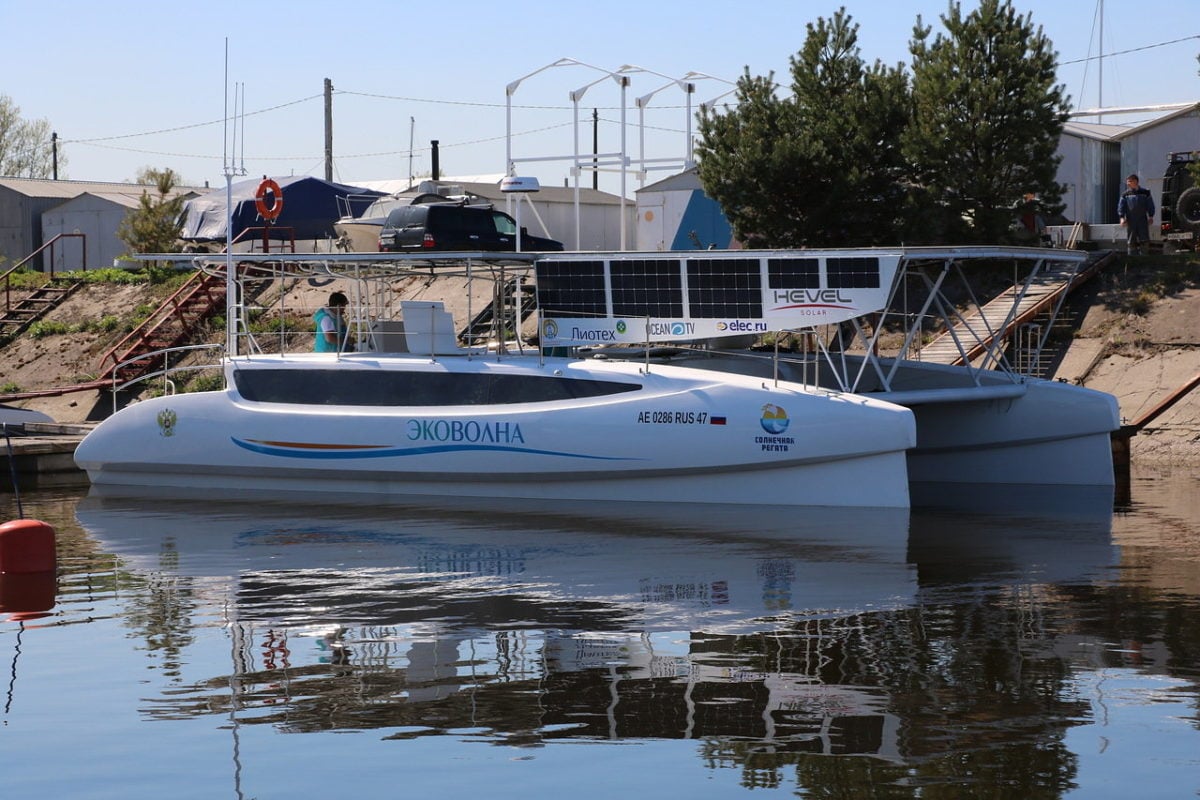 Russia-based integrated PV manufacturer Hevel Group have provided specialised semi-flexible heterojunction cell-based laminates to a solar electric catamaran that is planning a 5000 km long journey across Russia.
Hevel Group, which is owned by Russia's Renova Group, which has switched production from amorphous silicon thin-film technology to high efficiency silicon heterojunction (HJ) technology that has achieved cell conversion efficiencies of 22.8%, designed and assembled the modules for the catamaran at its R&D centre in Saint Petersburg.
The catamaran has 9 kW solar system to power the boat, which will make a series of stops on its trip that includes 40 cities in 20 Russian regions, according to the company.