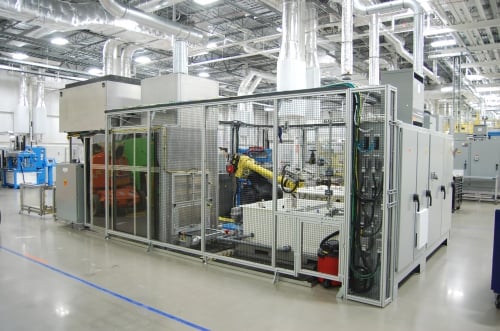 Hilco Industrial, a subsidiary of Hilco Global, announced the successful sale of assets for Dow Solar, a unit of Dow Chemical.
The HilcoBid auction, which ended on November 8, was held in partnership with Aaron Equipment and Perry Videx, LLC.
The auction featured the sale of PV shingle manufacturing equipment, including plastic injection molding machines, solar cell welding systems, glass washers, sun stimulators, laminators and more.
Back in June 2016, Dow Chemical announced a restructuring plan that ushered in the closing of the company's BIPV module production plants in Midland, Michigan and Milpitas, California.
Dow's restructuring measures are expected to lead to around 2,500 job losses globally.