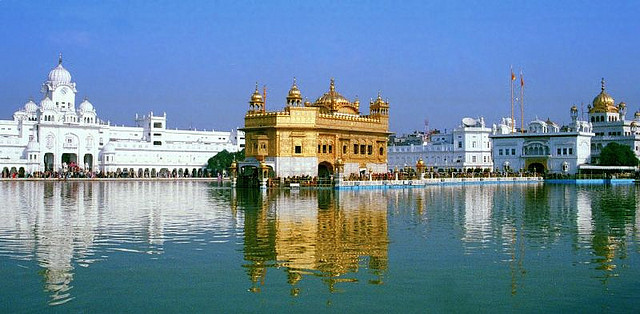 Hindustan Cleanenergy, the renewables arm of Indian firm Hindustan Power, has commissioned a 50MW solar PV plant in the north Indian state of Punjab.
Located in the cotton farming region of Punjab, the project is part of attempts to promote clean energy to farmers, especially given that Punjab is one of the key agricultural hubs of India with its fertile land and plentiful rivers.
The project, Hindustan Power's second in the state, required INR3.25 billion (US$50 million) investment and is expected to power the equivalent of 73,000 households per day.
It was awarded by the Punjab Energy Development Agency (PEDA) via an auction in September 2015, with a bid of INR5.98/KWh, the highest winning bid out of five other successful developers. At the time, the low bids caused more industry concern about project viability in India, but prices have fallen further elseshere and the project commissioning would have assuaged concerns.
The power purchase agreement was signed with Punjab State Power Corporation Limited (PSPCL).
Ratul Puri, chairman of Hindustan Power, said: "By comparing high-resolution solar resource data at various locations, we were able to identify, and secure investments in the most promising sites for solar photovoltaic power plants in Punjab. Hence, we were able to invest [INR 5.25 billion] and quickly ramp up the cumulative capacity of the company in Punjab to 80MW over last nine months."
The company plans to commission another 200MW in the next 18-24 months. It already has an installed capacity of 600MW.