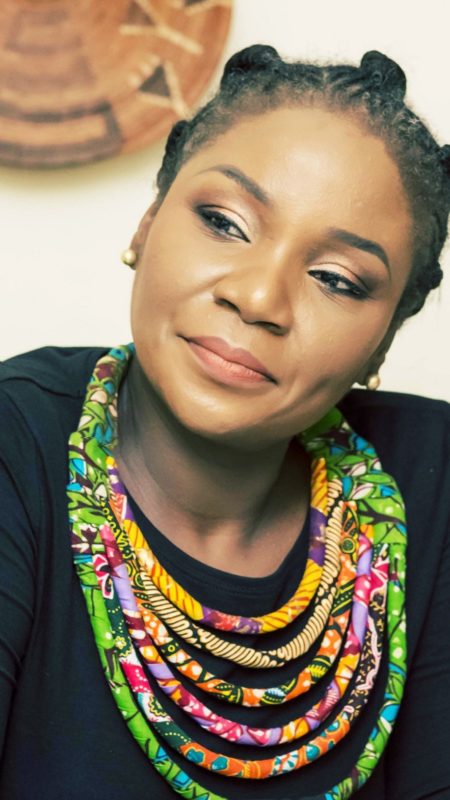 The Ghana Climate Innovation Centre (GCIC) is a World Bank Group-funded incubation hub for entrepreneurs and start-up ventures. It is one of about 70 related institutions across the world, including in Vietnam, Kenya, and South Africa. The Centres are primary business integrators with a unique focus on developing SME business leaders in the green economy. GCIC executive director Ruka Sanusi and GCIC communications and marketing director Abdul-Nasser Alidu spoke to PV Tech about the work of the Centre, and how it is helping to bridge gaps in Ghana's energy sector for local businesses, start-ups and entrepreneurs.
PV Tech: What are some of the core objectives of the GCIC?
Ruka Sanusi: There are five key sectors of focus for the Centre: energy efficiency, solar energy, climate smart agriculture, waste management and water sanitation. We are supporting businesses in a small and growing sector who have pioneering enterprises, services and products around climate change mitigation and adaptation and energy efficiency and renewable energy.
In terms of how we take on innovators, we do it all through application. We are expecting to have our first cohort in sometime next month. When we launched last year, we received an overwhelming amount of applications, and we are reviewing those now and will integrate around 20-25 businesses this year.
What is GCIC incubating them for?
Five key things. For those that qualify, they will get a concepts advance and that can be in capital, financing, or whatever it is. They'll also have access to our facilities i.e. an office space here at the Innovation Centre where they can join workshops and seminars. They will also have an opportunity to network with other businesses within the incubator scheme and also those external to that incubator. We also provide them with access to information via market intelligence and information on how to access other markets; whether that's in Africa or abroad. We also provide them with policy reports; the GCIC is a consortium of four institutions: the Asheis University where the incubator is based, Ernest & Young Ghana, SND and the United Nations University. Those bodies are supporting us with policy advocacy and ensuring that where there is a need, the regulatory environment is enabling towards the businesses within our incubator.
In addition to the seminars and workshops, we will provide our businesses with business advisors and mentors to support them along that journey.
At the Clean Energy Africa Summit in April you will be running a workshop for entrepreneurs on how to sustain clean energy businesses in Africa. What are some of the themes you'll be exploring?
One of the things that we were discussing as part of the workshop is what are the real drivers of enterprise efficiency? When you talk about the real economy you talk about manufacturing. So in terms of enterprise efficiency, you have to ask how contending is that business idea and aspiration? Can it go the distance? And if it can, how are you reaching that preferred clientele. Carefully identify who you are serving and how you are going to serve them. It is the Why, and the Who, and the How. For us, that is very crucial and is much of what we discuss in the workshop and what we do in the incubator. It's about strategy, it's about operations and it is about opening your own business.
What are the main barriers for African businesses in the clean energy sector that you've identified?
Abdul-Nasser Alidu: GCIC came out of an identification of these barriers and our programme actually is there to combat these barriers.
Just by the nature of cleantech innovation businesses, they have a longer incubation period, hence making them not attractive to traditional fund providers. In that respect, companies that are involved in cleantech businesses have an additional challenge that goes beyond the ordinary challenge of lack of access to finance.
Secondly, there is the issue of the lack of a vibrant market. That isn't to say the need does not exist.The lack of vibrant market has developed as a result of cleantech innovation for products being relatively more expensive than the traditional counterparts. This is because, besides labour, most of the equipment for the cleantech industry is imported which increases the cost through things like import duties. For instance, in the solar sector, most of the inputs of a solar innovation company will come from outside Africa. But it will be people who are not connected to the grid that will benefit most from solar innovation. So although it is more expensive, it is serving a community that is relatively less wealthy.
Third problem is technology; which is a finance issue but also has to do with the fact that there isn't the right technology available for product development.
Finally, there has not been a concerted effort around either developing or executing the policies that enable clean enterprises to thrive. That is why we at GCIC are focusing on breaking the barriers of policy, access to finance, innovation, incubation and access to market.
Access to finance is obviously a big issue in the African energy market in general. What are some of the solutions that GCIC has been implementing that help businesses in this regard?
We give funds to a few businesses that qualify and that need it. But sometimes entrepreneurs think all they need is finance when perhaps what they need is support with marketing and distribution and whatever else. But we are also trying to ensure that our entrepreneurs are focused on getting access to finance. The question is, can we arrange preferential rates for them? Are there other instruments out there that will give them access to our network? Access to finance is key and we are recognising that it doesn't necessarily need to be in the form of a grant. One of the banks here, Access Bank – who are active in seven countries in Africa – they give very good rates to women in business. And women in business is one of the focuses for the work of the GCIC. We are looking at very good lending rates for our incubatees. These are the kinds of things the Centre will be doing.
The GCIC is also running boot-camps for start-ups. What do these entail?
Depending on how many entrepreneurs we get who are operating outside of Accra, we will ensure that we are closer to them and plan to run boot-camps in other areas in the country. These will be for entrepreneurs who maybe have difficulty coming to the Centre. Instead, we will go to them, and work with them for 2-3 days; delivering the same workshops and seminars we do at the Centre, as well as one-on-one coaching sessions with the co-founders of the business.