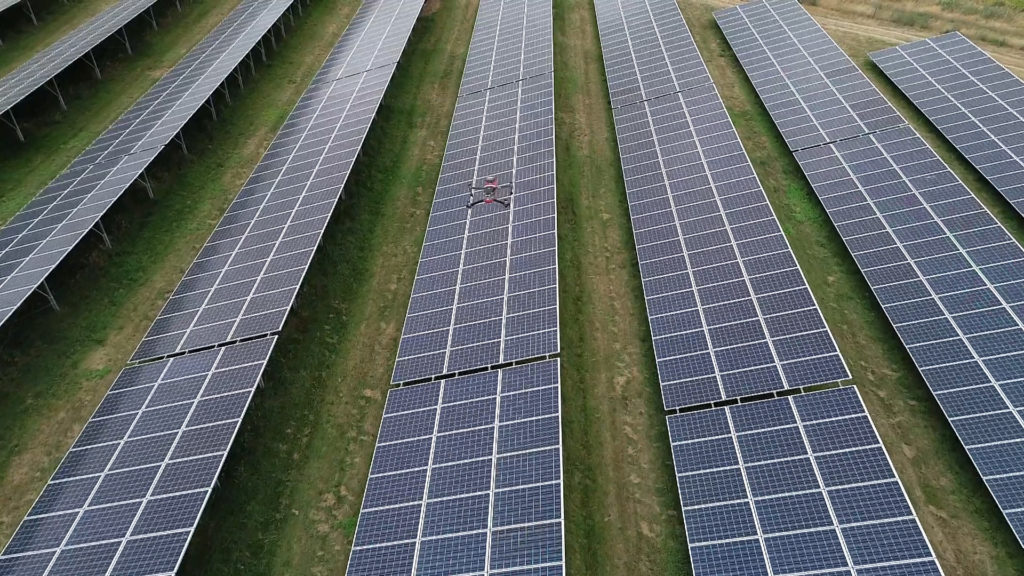 The capital costs of solar PV projects can be enormous, running up into millions of dollars and with parks taking years to realise. Given this, developers want to make the most out of their investment but an increasing practice is threatening this return: theft and vandalism of solar technology.
While accurate numbers are hard to come by, even the most conservative estimates put the cost to the PV industry into the millions of dollars a year. In the UK alone, for example, a 2019 heist saw more than £900,000 (US$1 million) of solar modules stolen from a project, while project security company SafeSite Facilities (SSF) estimates that organised crime in relation to solar projects is on the rise.
Moreover, there is a locational risk to utility-scale PV projects that are often built on rural land. Even if sites are 'protected', for example by CCVT, response times are slow and afford criminals ample time to steal equipment and escape. But there are a number of emerging technologies that offer sites greater security and asset owners peace of mind.
Given this, PV Tech Premium has examined the current and emerging counter-theft technologies and strategies sites should employ to boost their security and reduce their potential losses if an incident does occur.
Are current security features enough?
The typical security features protecting solar projects include: CCTV systems, alarms and physical and visual deterrents.
A CCTV technical manager for SSF tells PV Tech how, "traditionally, Passive Infrared can be combined with the cameras to detect movement in the form of heat sources", which then triggers lights that can expose and frighten intruders. But, as discussed, long response times can hamper the technology's effectiveness and deterrent.
Then you have alarm systems that, "when an intrusion on site is identified, the sirens can ring the alarm for a customisable amount of time", SSF says, "a beacon can also flash to give a visual indication that the alarm has been triggered."
However, there is a risk of fake alarms, caused by animals or defected equipment, which can compromise site security in the long run through uncertainty about the security technology.
The final broad security apparatus in operation at present is the use of physical and visual deterrents, says SFF, including as fencing, anti-climb solutions, anti-climb rotator spikes, barbed wire and razor wire.
But are these solutions enough given the high value of solar technology, the sunk capital costs of projects and their importance in terms of our energy transition?
New and emerging technologies
One emerging method of site security is the use of drone technology to protect solar assets. While they come with higher upfront costs, automated drones carry out pre-scheduled autonomous security patrols to increase security with no extra cost, says Will Hitchcock, founder and CEO of international aerial inspection company Above Surveying.
Hitchcock previously told PV Tech that 'drone in a box' technology will be widespread by 2030. This is where a drone is located on a solar project in a protective box, with auto-landing, take off and wireless charging capabilities. They can then be programmed to deploy at regular intervals to check on site performance and security, independent of human control or oversight.
The company will be trialling the use of autonomous onsite drones to aid the operations and maintenance (O&M) of solar PV plants in the UK, and Hitchcock says the technology provides more immediate visual response to events onsite.
Moreover, in a counter to often inadequate response times, drones can be triggered by perimeter sensors and cameras on fencing that could send a drone response in the form of an alarm, flying over potential security breaches and even coming with a speaker attached to the drone to announce their presence to intruders. Hitchcock adds that they can reduce insurance premiums given their increased effectiveness.
Already today in the energy industry, the market for unmanned aerial systems and drones for critical energy infrastructure is estimated to be worth US$1.4 billion last year, according to research firm Guidehouse Insights. It expects the market to increase to US$10.6 billion in value by 2030, with a compound annual growth rate of 24.9%.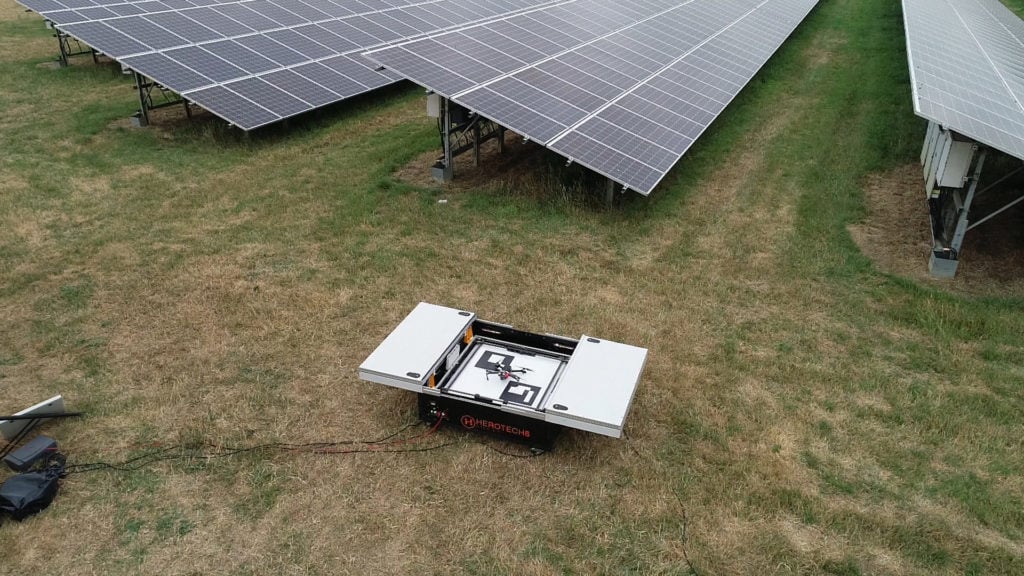 Artificial Intelligence (AI) is another method of site protection that is gaining traction, SSF says. "As an alternative to Passive Infrared, modern cameras can use on-board AI analytics to detect intrusions. The AI can distinguish between humans and vehicles and other objects that can cause false alarms such as trees and spider webs. This allows monitoring stations to focus more on real threats and less time on false alarms."
Coupled with this, fence alarms provide an added layer of protection over typical fences that can be climbed over or cut through, SSF notes. "A fence alarm can be called in the form of a metal cables which runs through the fence line. AI analytics monitor the vibrations and can set an alarm off if someone attempts to climb, cut or tamper with the fence at all."
"The AI can filter out general vibrations such as those caused by weather and animals to reduce false alarms to near zero."
Above is not an exhaustive list of site security options, and measures should be tailored to your specific project's location and design. But, whether or not your solar assets have been subject to theft or vandalism, it would be prudent to be cautious moving forward given the high capital costs of projects, valuable raw materials contained within PV parks and the economic cost of lost output. Waiting until a problem emerges, rather than getting ahead of the curve, is rarely a good strategy in business.
PV Tech will be running a separate analysis on the cybersecurity of solar assets – which is also an increasingly import area of asset protection – in the upcoming edition of PV Tech Power 32, due out in August.