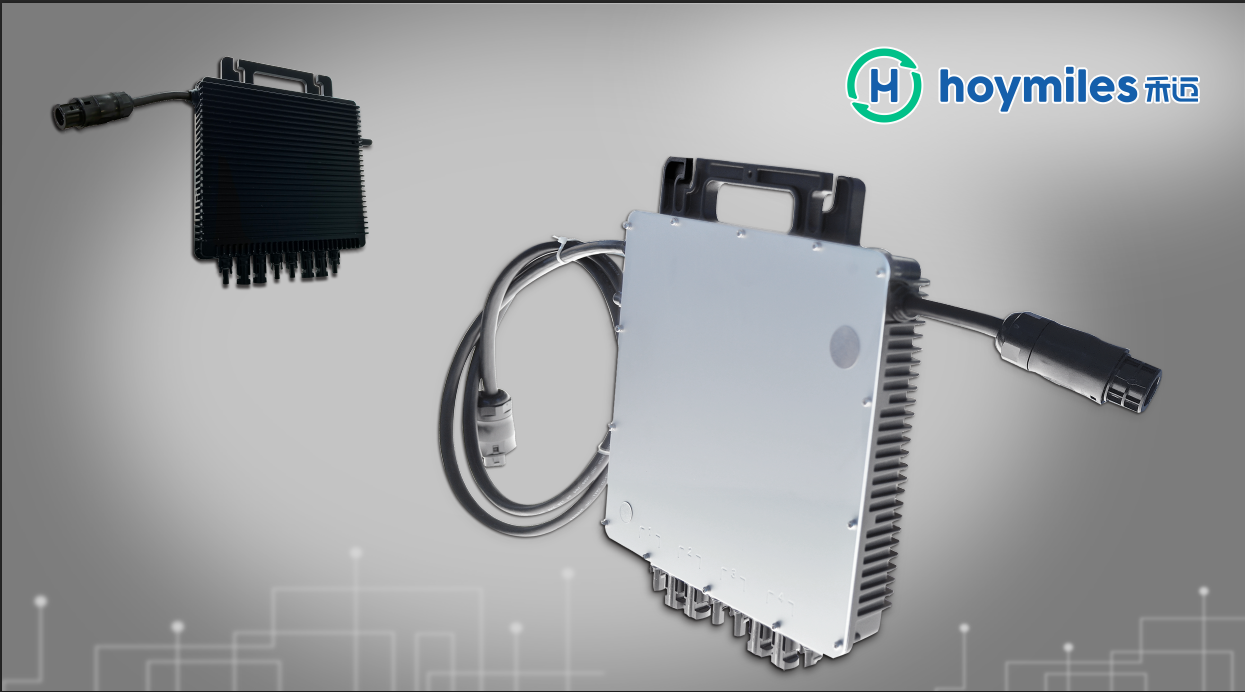 Hoymiles is unveiling its 4-in-1 microinverter, the HM-1200, which is the first designed with reactive power control for 4 solar panels. It still offers the same features as Hoymiles former released MI-1200, with wide DC input operating voltage range (16-60V) & low start-up voltage (22V only).
Problem
With the increasing proportion of photovoltaic power generation system in power grid, the influence of photovoltaic system on power grid appears gradually, and when photovoltaic power generation system provides active energy to power grid, it will also bring harm to the safety of power network. PV inverters, notably microinverters should have reactive power control.
Solution
When the capacity of the photovoltaic system is large, and the dot voltage fluctuates, the HM-1200 can output reactive power to solve the voltage fluctuation overload problem. When the external environment changes, the active output of the PV system fluctuates, it will properly adjust the reactive power export stability and dot voltage. When the photovoltaic system grid-connected side fails and the dot voltage drops, the photovoltaic system can adjust its reactive power output to provide voltage support.

Applications
HM-1200 is adapted to both 60-cells & 72-cells PV panels (200~380Wp).
Platform
HM-1200 offers a module-level in-parallel solution, dual module-level MPPT, module-level monitoring for real-time monitoring & maintenance, which insures 100% safety of both installers & users. The HM-1200 comes with a 6000V surge protection, MTBF (mean time between failure) > 550years, yearly failure rate < 0.18%, lower LCOE with industry-leading warranty of up to 25 years.
Availability
Available for batch order from April 1st of 2019.